News Items - January 2019
AFGE sues government over shutdown
Jan. 2, 2019 | The American Federation of Government Employees on Monday sued the U.S. government on behalf of federal employees being forced to work without pay during the Trump Shutdown. The lawsuit alleges that the government is violating the law by requiring some federal employees to work without pay, including correctional officers, Border Patrol and ICE agents, transportation security officers, and other employees who are labeled as "essential". "Our members put their lives on the line to keep our country safe," said AFGE president J. David Cox Sr., noting that positions that are considered 'essential' during a shutdown are some of the most dangerous jobs in the federal government. Pointing out that many of those working without pay are military veterans, Cox said that "Our nation's heroes, AFGE members and their families deserve the decency of knowing when their next paycheck is coming and that they will be paid for their work." The lawsuit was brought on behalf of all federal employees who are required to work without pay during the shutdown. The U.S. Court of Federal Claims has previously ruled in favor of federal employees forced to work without pay during the 2013 shutdown. ~ Via Metro Washington Council AFL-CIO
Teamster members also work for federal government, contractors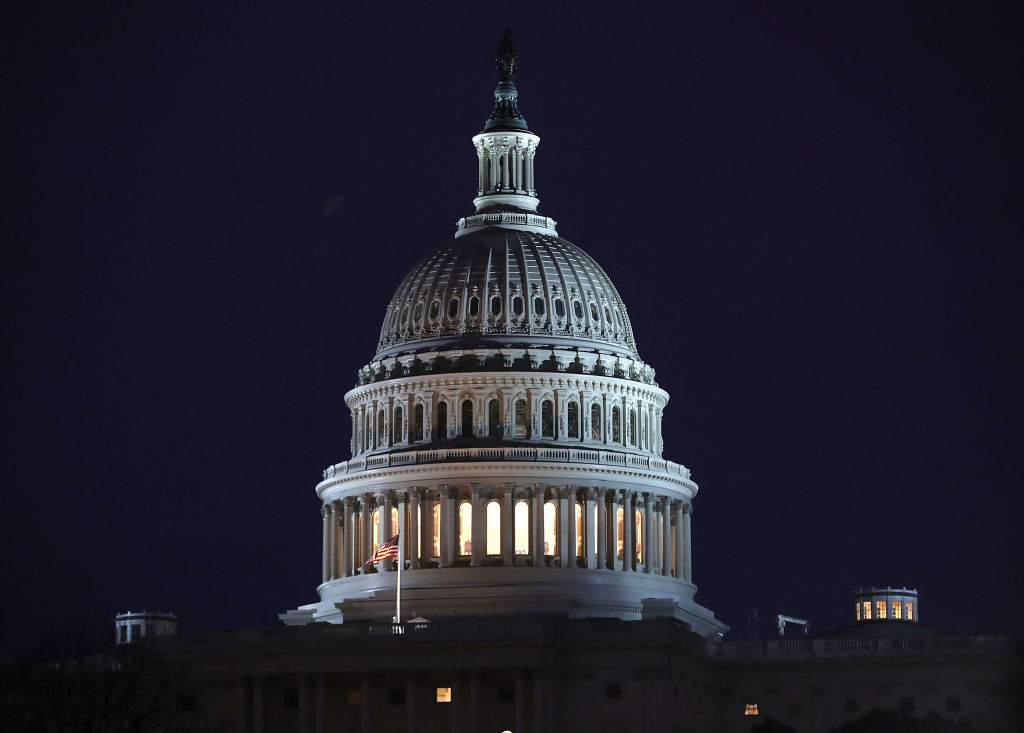 Jan. 2, 2019 | The International Brotherhood of Teamsters calls on Congress and the President to end the current budget impasse that could result in the partial closure of the federal government. The Teamsters Union represents thousands of hardworking members who are either federal employees or federal government contractors. Many of these members will be forced to either work without pay or face furlough or layoff during a government closure. The impact on these members and their families, as well as all federal employees impacted by a shutdown, would be catastrophic… teamster.org Photo: Mark Wilson/Getty Images
Unions call on the president and Congress to reopen the government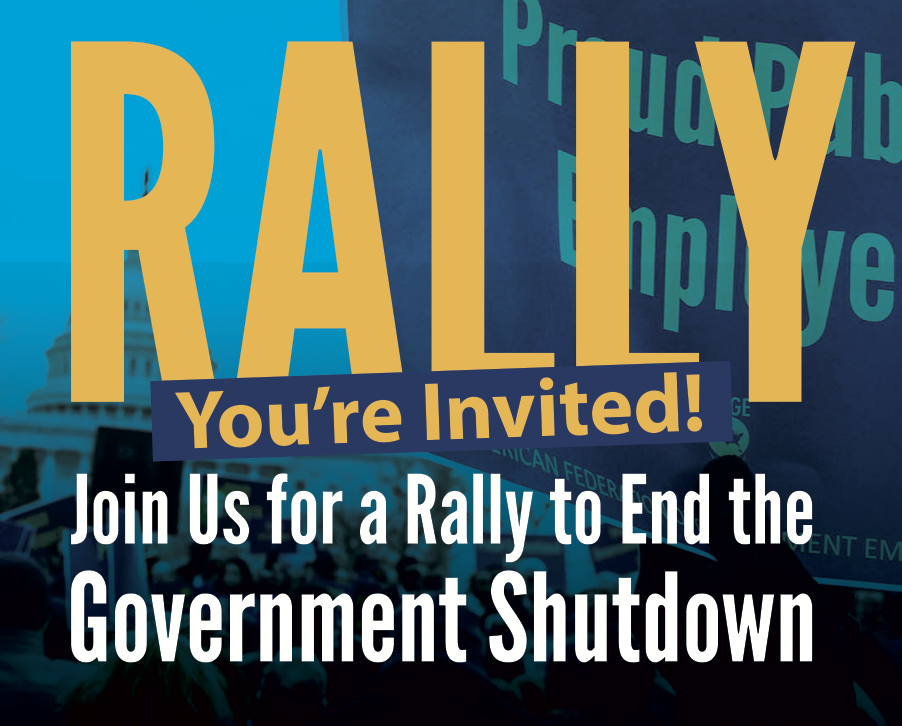 Jan. 9, 2019 | Every day the government shutdown drags on, hundreds of thousands of working people are denied a paycheck and millions lose the vital government services they deserve. America's working families are looking to the president and Congress to end this debacle. Join us for a rally to end the government shutdown at Noon, Thursday, Jan. 10, 2019, at AFL-CIO, 815 16th St., NW, Washington, D.C. 20006. Or, call your legislators and demand that they vote to reopen government: 1-866-803-8830. Download the rally flyer here. Download the informational flyer "President and Congress Must Reopen the Government" here.
Thousands of federal employee union workers rally for end to government shutdown

Jan. 10, 2019 | Teamsters stood with federal workers and other trade union allies at a rally today in Washington, DC to demand an end to the government shutdown. Tens of thousands of our union brothers and sisters are locked out or working without pay. Chanting 'Shut the shutdown now," they demanded government leaders "do your job" and reopen the government so they can go back to work. More than a dozen members of Congress joined the rally to stand with the workers including leaders from Maryland (House Majority Leader Steny H. Hoyer, Senators Chris Van Hollen, and Benjamin Cardin) and Virginia (Senator Mark Warner and Representative Don Beyer).
Teamsters go to court over federal rest time ruling
Jan. 11, 2019 | In a move that pits business interests against organized labor, the federal agency that regulates big-rig traffic late last year issued a ruling that wipes out California labor laws mandating meal and rest breaks for interstate truck drivers. Within a week of that decision, the Union filed a legal action in federal court challenging the Federal Motor Carrier Safety Administration's ruling. The federal agency is being asked to prove it has the authority to preempt this California regulation… The Press-Enterprise