Airline pilots may be next in the corporate war on unions
May 1, 2018 | Some 550 pilots will start voting Wednesday on whether to embrace the company's entreaties to dump the Teamsters, which arrived at Flexjet just a few years ago. The government supervised vote comes two years after the pilots narrowly voted to join the union… The union said it was "investigating evidence of election interference" by Flexjet management… Bloomberg
Teamster-led non-profit celebrates 22nd mission to assist wounded veterans
May 2, 2018 | Over the weekend, IPods for Wounded Veterans (IFWV), a charity founded and overseen by retired Teamster and Vietnam veteran Paul Cardello, celebrated its 22nd visit to veterans in need. The organization provides free electronics and other goods to veterans in hospitals who are recovering from injuries they received in combat… Teamsters
Sysco is hiring - Job Fair scheduled for May 15
May 2, 2018 | Sysco Baltimore is conducting a job fair Tuesday, May 15th, 2018 from 4 - 7 pm for CDL A delivery truck drivers at its Jessup, Md. facility. Details here.
Local 355 sponsors reunion cookout for former US Foods members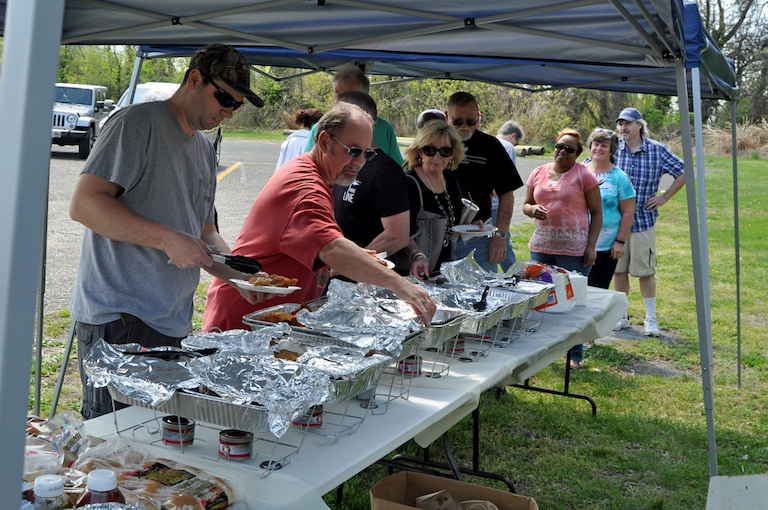 May 7, 2018 | More than 60 Teamsters and their guests recently joined Local business agents and officers at the Baltimore hall for an afternoon of eats, drinks, and camaraderie. US Foods closed its Severn, Maryland facility after provoking a June 2016 unfair labor practices strike that lasted nearly six months. Members approved a negotiated closure agreement valued at $2.6 million in October 2016. Among the picnic attendees were five long-term food service members who began their career with Monarch Foods and remained with the company as it went through buyouts and mergers with JP Foodservice, Mazo Lerch, Alliance Foods, Continental, US Foodservice and US Foods. More…
UPS Local union leaders approve strike authorization vote by members *
May 9, 2018 | Updated May 10 On Tuesday, May 8 leaders of local unions that represent UPS Package members approved a strike-authorization vote by members. On Wednesday, May 9 leaders of local unions that represent UPS Freight members also appoved a strike-authorization vote by members. The local union leaders overwhelmingly approved proceeding with the member vote later this month. Members will vote electronically. Details will be forthcoming soon.
Members vote to suspend monthly meetings for summer
May 9, 2018 | Following a long-held tradition, Local Union members in Baltimore and Salisbury voted during the May 6th meeting to take a summer break from general membership meetings. The next meeting will be held Sunday, Sept. 9, 2018 in both locations. In addition to the monthly financial report, negotiations updates and President's Report, a proposal to allocate funds to update the electric lighting in Baltimore meeting hall was unanimously approved by the membership. The improvement will generate more than $300 in utility savings per month.
Freight Teamsters at ABF ratify National Master portion of contract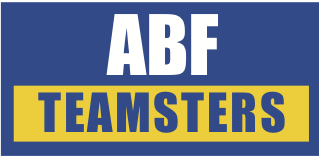 May 11, 2018 | ABF members have ratified the national master portion of the agreement and all but 9 supplements. The supplements that were rejected, however, must be addressed before the national agreement can take effect. The Maryland-District of Columbia Freight Council supplement was approved. Read more at Teamsters.
Drivers at XPO in Erie, PA seek Teamster representation
May 14, 2018 | Drivers at XPO Logistics in Erie, Pa. filed for Teamster representation today with Local 294, the latest action by workers across the U.S. who are banding together to fight for fair treatment at one of the largest transportation and logistics companies in the world... Teamsters