Local and National Union News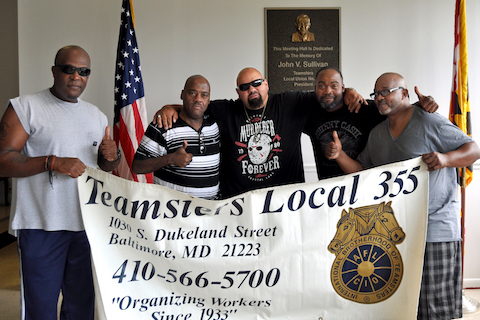 Local 355 welcomes drivers at Arnold Packaging
August 10, 2018 | Drivers who work at packaging materials and supplies distributor Arnold Packaging in Baltimore voted July 25, 2018 to join Teamsters Local 355. Wages, vacation benefits, and safety issues were at the top of the workers' agenda. Pictured (L-R) are Will Webster, Tony McKay, Jason Nueder, Ray Jackson, and Nate Dixon. (Click image to view)
Leaders of UPS and UPS Freight local unions approve tentative agreements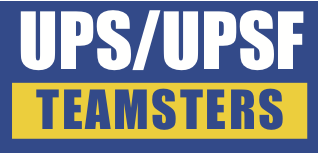 August 9, 2018 | Leaders of local unions that represent UPS and UPS Freight Teamsters met today and approved the two separate tentative national agreements, paving the way for members to vote by electronic ballot starting next month. Regarding the UPS tentative agreement, "Today's vote was a very strong indication of the support nationwide from local union leaders and it sends the national agreement, regional supplements and riders to the members for a ratification vote," said Denis Taylor, Director of the Teamsters Package Division and Co-Chairman of the Teamsters National UPS Negotiating Committee. Likewise, "The UPS Freight tentative agreement provides our members with economic security and job security over the next five years and beyond," said Kris Taylor, the Teamsters UPS Freight coordinator. Early next month, members will receive voting information. The votes will be by secret ballot as it always has been, but this time members will vote via the Internet or phone. Click here for the PDF of the complete update.
Hoffa: Missouri voters side with unions against corporate effort to impoverish workers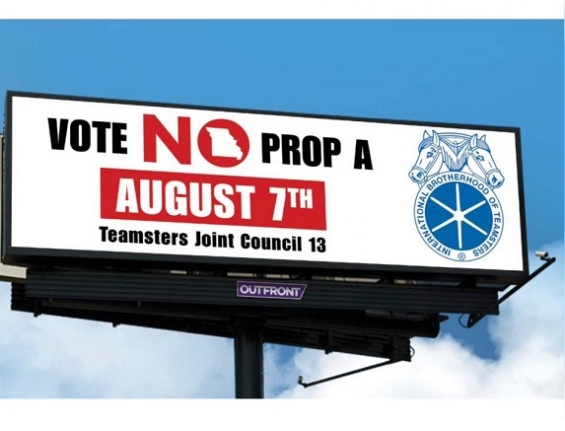 August 9, 2018 | Missouri voters defeated Proposition A on the statewide ballot yesterday, which ensures workers will be able to continue to come together to negotiate contracts that pay more, bring better benefits and protect their safety on the job. "The people of Missouri on Tuesday showed big business and its legislative cronies that they won't be forced to endure a policy pushed by corporate interests that would result in greater company profits but fewer dollars in the pockets of hardworking people in the Show Me state… less than a third of voters supported the anti-worker policy. That is a resounding defeat, and one that big business should take heed of as it continues its efforts to tamp down on collective bargaining elsewhere…" Teamsters
Improvements to Safety and Health: Tentative agreement info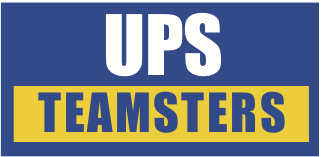 Aug. 6, 2018 | The UPS National Tentative Agreement includes numerous safety and health improvements for UPS Teamsters, among them prohibiting retaliation against any employee who files an on-the-job injury claim; new language under leave of absence requiring the company "use its best efforts" to provide necessary documents to help employees process disability claims; new language covering equipment, accidents and reports; and language improvements to protect workers in the handling of over 70-pound packages. Download the complete information (flier) here.
Highlights of tentative agreement include new restrictions on subcontracting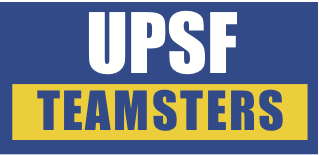 Aug. 2, 2018 | One of the primary objectives of the union's negotiating committee was the reduction in the amount of subcontracting, particularly of road work. The tentative agreement addresses the issue and makes significant improvements: The company will affirmatively and significantly reduce the amount of road contracting it currently does. In the first year alone, we estimate that this will likely amount to the insourcing of over 3,000,000 miles back to our road drivers. The company agreed to hire a minimum of 100 new road drivers… For additional highlights and background on negotations, click here.
| | | |
| --- | --- | --- |
| | | |
| | | |
| | | |
August 13, 2018 |

WORKERS' RIGHTS

| …What the win in Missouri has taught the broader labor movement is that a sustained, well-financed campaign can educate a largely non-union electorate about "right to work" laws, successfully, and truthfully, recasting them as anti-worker. Labor's victory in the state also provides the wider movement with more evidence that, despite a series of setbacks in the courts and state legislatures, the public stands with it on key issues…

The American Prospect
August 10, 2018 |

ECONOMY

| …[I]n terms of the composition of wage growth, the late 1990s was a time of widening income inequality, with high earners pulling away from low earners. Today, by comparison, the lowest-paid earners have the fastest wage growth. As the labor market continues to tighten, and as minimum wage levels go up around the country, the lowest-paid and presumably least-educated workers should continue to see strong wage growth. This isn't to say that income inequality isn't a problem or that we shouldn't be doing more to help workers, but it shows that for two groups of workers thought to be left behind -- goods-producing and the least educated -- things are actually moving in the right direction. They're currently benefiting from the economic environment more than workers at the high end of the income scale… Bloomberg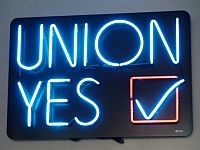 August 9, 2018 |

OPINION

| Unions improve wages, benefits and working conditions for their members. But it's not just to members' advantage. Collective bargaining affects pay standards across entire industries, meaning even nonunion workers benefit. Unions also secure legislation that protects all workers, from workplace safety guidelines to a guaranteed weekend. And they reduce gender and racial wage gaps across industries, which contributes to broader equality in society… The New York Times
August 8, 2018 |

WORKERS' RIGHTS

| Voters in Missouri rejected a state law banning the union shop by a two-to-one margin in the Aug. 7 primary. Proposition A, which would have allowed the so-called "right to work" law enacted last year to go into effect, lost by almost 500,000 votes out of 1.4 million cast. The measure, which would have let employees refuse to pay dues or fees to the union representing them, got only 32.5% of the vote. "It's a truly historic moment," Missouri AFL-CIO President Mike Louis said in a statement. He credited the "thousands of hardworking men and women" who "knocked on more than 800,000 doors, made more than 1 million phone calls, and talked to working people on more than 1,000 different job sites." Unions, including the national AFL-CIO, the International Brotherhood of Electrical Workers, the Teamsters, and the United Food & Commercial Workers, raised about $20 million for the repeal campaign… Labor Press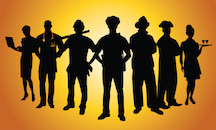 August 7, 2018 |

PUBLIC SERVICES

| Wealth and power are not things that most working people think about day in and day out. Yet, the neighborhoods where we reside, and the communities where we work are impacted in so many ways by those who control the branches of government, and, therefore, our society. To understand what has been happening in America, much light has been shed by a non-profit organization called In The Public Interest (ITPI). The founder and executive director of ITPI, Donald Cohen, has recently published a book entitled "Dismantling Democracy" , a quick read that discusses the forty-year attack on government, and the critical need for concerned citizens to re-establish the common good… Teamsters
August 7, 2018 |

WAR ON WORKERS

| … The statewide vote in Tuesday's primary on a so-called right-to-work law could be a watershed moment for unions, if they can halt what has been a steady erosion of strength in states with historically deep-rooted support. "The timing of this is essential. I think everyone wants to write the labor movement's obituary," national AFL-CIO secretary-treasurer Liz Shuler said. But "it's going to energize and activate us and show that we fight back." If they lose that fight, Missouri will become the 28th state with a law that prohibits labor groups and employers from forcing workers to pay mandatory union fees... Associated Press