Local and National Union News
UPS Rising: UPS Teamsters launch Facebook page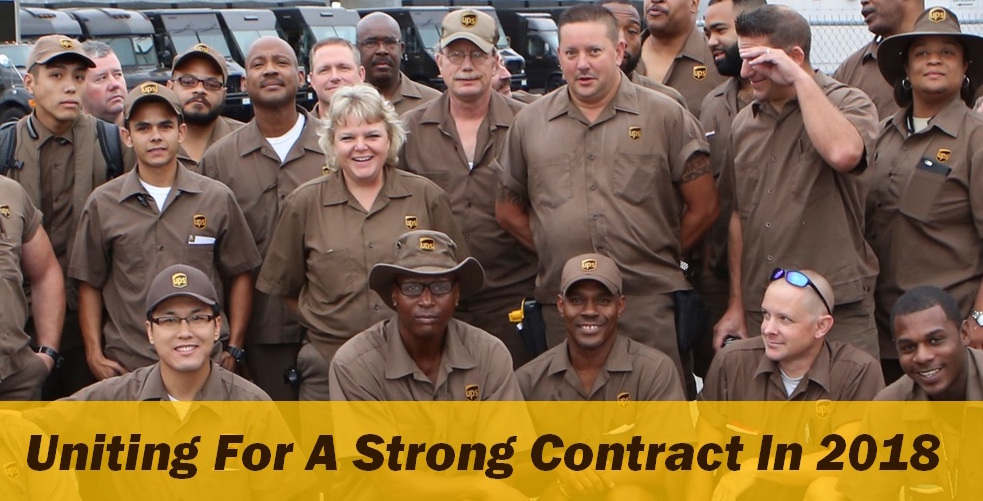 Apr. 26, 2017 | The Teamsters Union unveiled its latest Facebook page – @TeamUPSrising – last month as part of preparation for bargaining in 2018 a new UPS National Master Agreement (the largest collective bargaining agreement in North America) and the UPS Freight National Master Agreement. Representing more than 250,000 UPS workers throughout the U.S. – package car drivers, air drivers, feeder drivers, part-time loaders, unloaders, sorters, clerks, freight drivers, and dockworkers – UPS Teamsters are uniting for a strong contract. Like UPS Rising here.
Budweiser delivery Teamsters strike shuts down Long Island distribution
Apr. 25, 2017 | Teamsters who deliver, sell, and merchandise Budweiser, Heineken, and other beer products to Nassau and Suffolk Counties will be on strike starting Monday, Teamsters Local 812 announced today. The over 100 drivers and warehousemen, who work for Clare Rose, a private beer distribution company, voted down management's "final offer" Friday, which would have imposed 30% wage cuts and ended the drivers' pension...teamstersnyc
Teamsters: 'Buy American and Hire American' Executive Order benefits U.S. jobs, production
Apr. 19, 2017 | The Teamsters support [yesterday's] signing of the 'Buy American and Hire American' Executive Order by President Donald Trump. The initiatives that promote American workers and investment in domestic products will help the country take a positive step toward a stronger economy. The order routines federal procurement policies that will focus on utilizing goods, products, and materials produced in the United States. It directs federal agencies to minimize the use of waivers and exemptions that allow them to bypass the Buy America laws that encourage the use of American-made products. teamster.org More at cnn.com
UPS Teamster makes heroic rescue
Apr. 18, 2017 | Paul Pereira's UPS shift took a lifesaving turn Monday evening when the Boston-area Teamsters Local 25 member rescued two people from a boring home. With 12 stops left on his regular route, Pereira's next stop was 18 Hamilton Ave. Two houses away, he saw a porch engulfed in flames. Pereira jumped out of his truck and immediately started banging on the door, screaming, "fire, fire, fire," … teamster.org
| | | |
| --- | --- | --- |
| | | |
| | | |
| | | |
Apr. 26, 2017

|

WAGES

| Democrats are uniting behind Senator Bernie Sanders (I-VT) in a legislative push to raise the federal minimum wage to $15 per hour. Sanders will reintroduce a $15 minimum wage bill Wednesday, attracting support from some Democrats such as Senator Patty Murray (Wash.), who previously supported a smaller minimum wage increase. The bill stands little chance of passing in a Republican-controlled Congress but could put pressure on GOP lawmakers to stand up for workers… thehill.com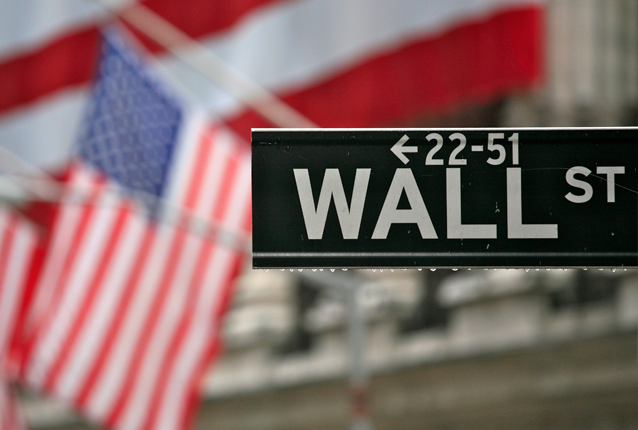 Apr. 25, 2017 |

RETIREMENT

| … Limited access to retirement plans, combined with stagnating wages, fluctuating work hours and other factors, results in one in three working Americans having nothing saved for retirement at all. Over the next decade, this crisis will become particularly acute for members of the baby boomer generation who are among the first who have to reckon with the individualized retirement system. With so many struggling to set aside enough money for their futures, elected officials would be wise to implement solutions to bring a secure retirement within reach for more Americans. Unfortunately, both the House of Representatives and Senate recently voted to repeal an Obama-era regulation allowing states and cities to establish their own retirement savings plans… jwj.org
Apr. 24, 2017 |

SAFETY & HEALTH

| Every 12 days, a member of my union, the United Steelworkers (USW), or one of their non-union co-workers, is killed on the job. Every 12 days. And it's been that way for years. These are horrible deaths. Workers are crushed by massive machinery. They drown in vats of chemicals. They're poisoned by toxic gas, burned by molten metal. The company pays a meaningless fine. Nothing changes. And another worker is killed 11 days later. Of course, it's not just members of the USW. Nationally, at all workplaces, one employee is killed on the job every other hour. Twelve a
day..
These are not all accidents … huffingtonpost.com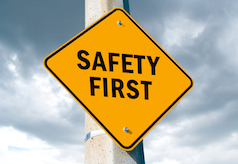 Apr. 21, 2017 |

SAFETY & HEALTH

| After numerous efforts under other presidents failed, the Obama administration finally tightened the regulations covering silica last year, further restricting the amount of dust that employers can legally expose
workers to
. The tougher standards were 45 years in the making, the subject of in-depth scientific research and intense lobbying by business groups and safety experts. When the rules were finalized in March 2016, occupational health experts hailed them as a life-saving milestone. But now the enforcement of the rules has been delayed ? and the rules themselves could be in jeopardy. Last week, the Trump administration announced that it was pushing back the implementation of the new silica regulations… huffingtonpost.com
Apr. 20, 2017 |

WAGES

| … Earlier this year Republicans introduced the Working Families Flexibility Act, a bill that would amend the Fair Labor Standards Act to allow private-sector employers to offer workers comp time instead of the premium time-and-a-half pay for overtime hours worked. As the bill proposes workers would have the option to get an hour and a half of paid time off in the future instead of cash for every hour of overtime worked. Republicans and powerful business trade groups lobbying in support of the bill say that expanding that option would give more workers newfound flexibility to better balance their work and family life. Worker advocates, however, say that while Republicans wrap the bill in fluffy "flexibility" rhetoric, it would, in reality, erode the pillars supporting the 40-hour workweek… Not only would this bill further tip the labor-relations scale toward the employer; it is also riddled with potential pitfalls that could keep workers from enjoying their earned comp time… prospect.org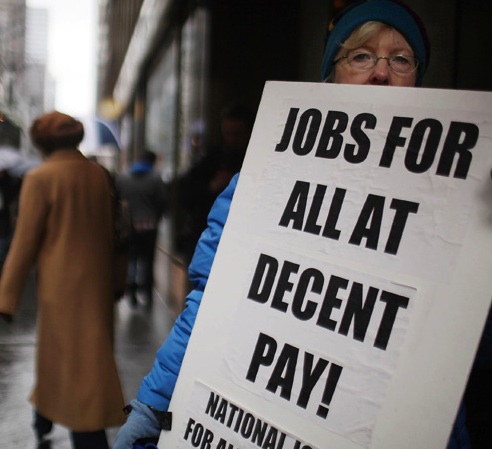 Apr. 19, 2017 |

OPINION

| President Trump is still promising to bring back coal jobs. But the underlying reasons for coal employment's decline – automation, falling electricity demand, cheap natural gas, technological progress in wind and solar – won't go away…So will the Trump administration ever do anything substantive to bring back mining and manufacturing jobs? Probably not. But let me ask a different question: Why does
public
discussion of job loss focus so intensely on mining and manufacturing, while virtually ignoring the big declines in some service sectors?

nytimes.com