Local and National Union News
Teamsters, ABF to exchange contract proposals December 18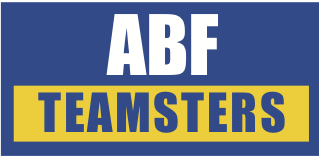 Dec. 14, 2017 | The Teamsters National Freight Industry Negotiating Committee (TNFINC) is prepared to exchange initial national contract proposals with ABF on Monday, December 18, 2017, and TNFINC is ready to negotiate a contract that addresses members' issues. Following the initial contract proposal exchange, negotiations will commence in earnest on January 8, 2018… Full announcement here.
UPS and UPS Freight contract negotiations begin January 22, 2018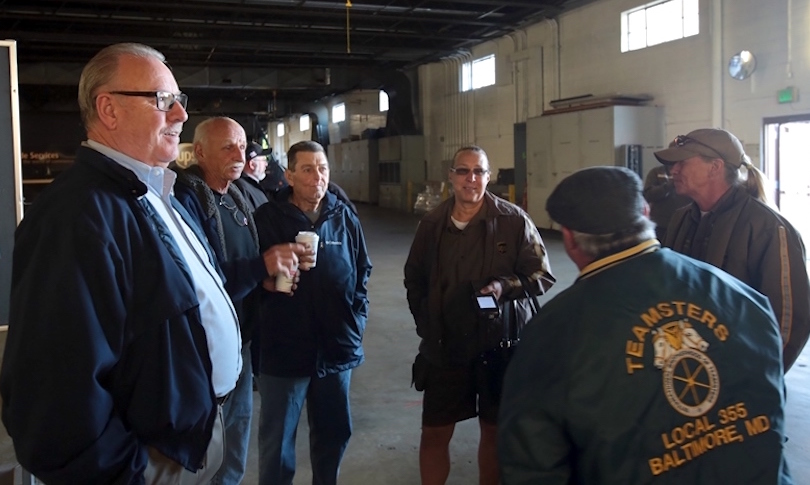 Dec. 11, 2017 | As the union prepares for UPS and UPS Freight national talks to begin in January, supplemental committees have been meeting over the course of the last two months to exchange proposals and engage in bargaining sessions with the company. Sessions for national negotiations have been scheduled through June. We will provide updates to local unions and members at the end of each weekly negotiating session. Please check Uprising.org, the UPS Rising Facebook page and the UPS Rising mobile app for regular updates as we enter the next few critical months of negotiations in our fight for a strong UPS contract in 2018. Full update here.
UPS, overwhelmed by online orders, warns of delivery delays
Dec. 7, 2017 | United Parcel Service Inc. UPS +1.19% is struggling to handle the surge in shipments from online shoppers, resulting in delivery delays early in the critical holiday season and prompting the carrier to a push drivers to work extra hours. UPS, which handles deliveries for many of the biggest retailers including Amazon.com Inc., Wal-Mart Stores Inc. and Macy's Inc., is adding one or two days in transit time on an unspecified number of deliveries following record sales around Cyber Monday, spokesman Steve Gaut said Tuesday. "We have shifted more employees and other resources to these markets to address this cyber week surge and expect to have the issue resolved by midweek…" Teamsters
It's time to protect pensions
Dec. 6, 2017 | President Hoffa wrote in today's Detroit News, "Pensions supply a secure retirement for millions of Americans across the country. But increasingly, some plans have faced financial challenges that threaten the nest eggs of many who toiled for decades with the understanding they would be taken care of in their golden years…" Detroit News
Hoffa to UPS CEO David Abney: 70-hour work week not acceptable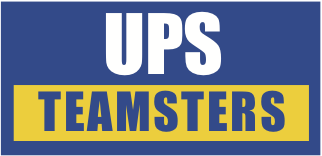 Dec. 5, 2017 | General President Jim Hoffa wrote to Abney about the company's implementation of the 8 day/70-hour workweek for package drivers: "On behalf of the 250,000 Teamster-represented UPS employees, I want to express my outrage and concern over the Company's decision… We have instructed our Local Unions to utilize all contractual and legal remedies to protest the Company's actions… I assure you the Union will make every effort at the bargaining table to ensure that its members will not have to pay the price for the Company's mismanagement in the future." Read Hoffa's letter here.
Package Drivers: Important information regarding the 70-Hour rule
Dec. 3, 2017 | The Package division issued a memorandum about UPS's intent to implement an 8-day/70-hour workweek for purposes of package drivers' hours of service under DOT regulations – View the memorandum here.
| | | |
| --- | --- | --- |
| | | |
| | | |
| | | |
Dec. 15, 2017

|

WORKERS' RIGHTS

| … A refusal to recognize a proper union request is the workplace equivalent of voter suppression. It is not a fair or legitimate way to settle differences of opinion—that's what the bargaining table is for. It is, rather, a brash statement that your company does not want to allow you a basic voice at work even though it is your legal right to have one. It is simple bullying. And it is indicative of the fact that your boss does not think you are worthy of the baseline sort of respect that we are supposed to offer one another as adults. There is no innocuous reason not to recognize a union request. None. It is always malevolent. It it is always disrespectful… Splinter News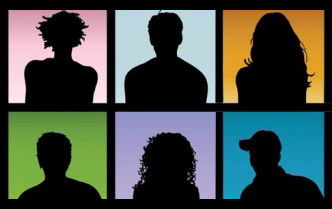 Dec. 14, 2017 |

ECONOMY

| … What is different about us [millennnials] as individuals compared to previous generations is minor. What is different about the world around us is profound. Salaries have stagnated and entire sectors have cratered. At the same time, the cost of every prerequisite of a secure existence—education, housing and health care—has inflated into the stratosphere. From job security to the social safety net, all the structures that insulate us from ruin are eroding. And the opportunities leading to a middle-class life—the ones that boomers lucked into—are being lifted out of our reach. Add it all up and it's no surprise that we're the first generation in modern history to end up poorer than our parents… Huffington Post Related: Why millennials should lead the next labor movement
Dec. 13, 2017 |

JOBS

| President Donald Trump could jeopardize a trillion dollars in trade and 14 million jobs if he withdraws from a massive trade agreement he is currently renegotiating, warned a report Monday. The American Action Forum, a center-right nonprofit, released the report to examine the negative economic impact the United States would face if it withdraws from the North American Free Trade Agreement (NAFTA). The research found that withdrawing from the trade deal would have a negative impact on trade, job growth, and consumer costs… Inside Sources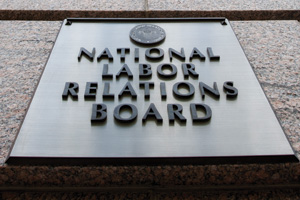 Dec. 12, 2017 |

WORKERS' RIGHTS

| Rulings on: discrimination against union workers during bargaining; holding joint employers—a corporate headquarters and its local franchise-holders—responsible for obeying, or breaking, labor law; use of company e-mail systems to announce union meetings. These National Labor Relations Board decisions, and more, are under threat, according to a memo from the agency's new general counsel, Peter Robb... "Cases should be processed and complaints issued according to existing law. No new theories will be presented on cases that have been fully briefed to the board, to avoid further delay," his memo said. And "the general counsel will not offer new views" on NLRB's court cases, unless the board or the courts order him to do so. But the heart of the memo is Robb's order that cases "involving significant legal issues" should be sent to the board's advice division in advance—including cases during the last eight years where "the board overruled precedents and involved one or more dissents." The implication is Robb wants to reverse those pro-worker rulings… Peoples' World
Dec. 11, 2017

|

JOBS

| Republicans call their tax bill the Tax Cut and Jobs Act. But critics say maybe it should have been named the Tax Cut and Robots Act. That's because it doesn't create new tax incentives that specifically encourage companies to hire workers and create jobs, some employers and economists say. But it does expand incentives for companies to buy robots and machines that replace workers. Republicans say that lowering taxes will boost the economy and spur job creation. But critics say that the tax legislation would create an imbalance favoring machines over workers. NPR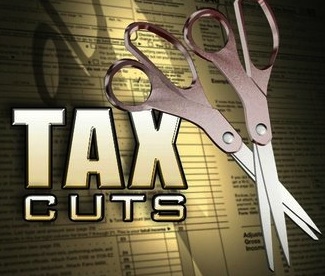 Dec. 8, 2017 |

FINANCES

| Households can expect to save an average of $1,200 in 2019 thanks to the Senate's proposed overhaul, but the largest tax cuts will go to the highest income earners. Those are the findings of the Tax Policy Center's new analysis of the "Tax Cuts and Jobs Act." In 2019, households across the board will save on taxes under the Senate's version of the bill. Those in the lowest quintile, with incomes below $25,000, would get an average tax cut of $40, while middle-income households earning between $50,000 and $87,000 would get an average tax cut of about $800, according to the Tax Policy Center. For the top 1 percent of households — those whose income exceeds $750,000 — taxes would fall by an average of $28,000, the Tax Policy Center found. But consumers may not benefit in the long haul… CNBC