Local and National Union News
Teamster International Officer election certified
Feb. 21, 2017 | The results of the International Brotherhood of Teamsters election of officers have been certified by election supervisor Richard Mark. The certification can be viewed here. General President Jim Hoffa, General Secretary-Treasurer Ken Hall, International Vice Presidents and International Trustees elected in the membership vote will begin a five-year term in mid-March.
Local 355 carhaul members unanimously endorse new national agreement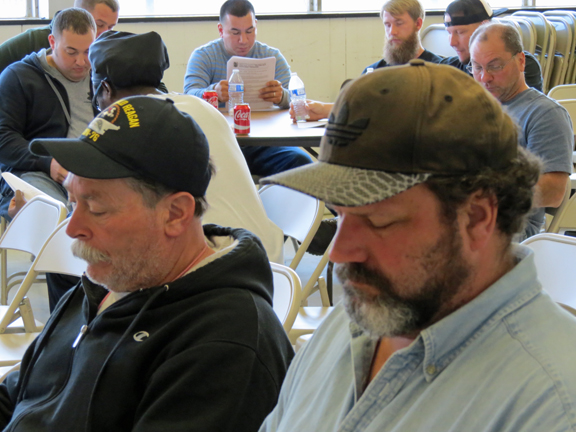 Feb. 20, 2017 | Members who transport newly manufactured cars and trucks for carhaul companies Cassens Transport, Annapolis Junction Rail and Jack Cooper Transport on Sunday reviewed and approved the latest tentative agreement (TA) recently endorsed by the carhaul union leaders from around the country. Members have twice rejected the tentative agreement... Read more
Anti-union forces set sites on Iowa public sector
Feb. 20, 2017 | Just days after Missouri enacted so-called right-to-work legislation, Republicans in Iowa are pushing forward with an effort to restrict collective bargaining for public sector workers. State and local government workers in the Hawkeye State would be prohibited from negotiating issues such as health insurance, seniority or extra pay. The bill would also make it more difficult for unions to collect dues. Iowa Teamsters, whose members include many working in law enforcement, have been active in an effort to defeat the legislation… teamster.org
Dial in tonight to the carhaul conference call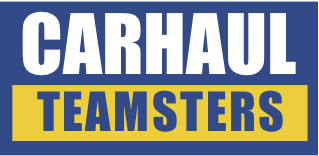 Feb. 16, 2017 | Carhaul members are urged to take part in a national conference call scheduled for 8 pm tonight (Thursday) to learn more about the tentative national carhaul agreement. Teamster carhaul members will be on the call to review and discuss the tentative national contract, regional supplements and TeamCare improvements. To join the call dial 877-229-8493 with ID code 111566. You may also receive a call on your phone that will connect you to the call.
Maryland lawmakers introduce right to work legislation
Feb. 6, 2017 | On January 30, 2017, Delegate Warren Miller (R- Carroll County), supported by eleven other delegates, introduced an anti-worker bill designed to benefit business interests at the expense of hard-working men and women and their families. A companion bill has been introduced in the Senate. We cannot stand by silently while anti-worker forces seek to erode the rights of Maryland's working people. Fight back! Details here…
| | | |
| --- | --- | --- |
| | | |
| | | |
| | | |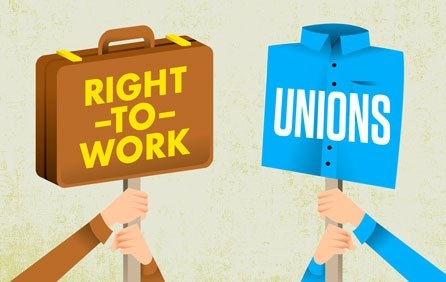 Feb. 21, 2017 |

RTW4LESS

| A national right-to-work law
has
once again appeared in Congress – but unions fighting the legislation say the real threat is on the state level. Currently, in states that don't have right-to-work laws, an employee can decline to join a workplace union – but they can't avoid paying at least some dues if they work at
a unionized
facility… Last week, New Hampshire narrowly missed becoming the 29th state. It rejected a right-to-work bill in a tense 200-177 vote in its House of Representatives. The Teamsters, one of the nation's largest unions, launched a massive call
to
action just ahead of the Feb. 16 decision. "Our members and their families worked hard to send a message to the legislature that right to work is wrong got New Hampshire… nydailynews.com
Feb. 20,
2017
|

HEALTH & SAFETY

| It went nowhere in the prior, Republican-run Congress, but House Democrats who specialize in workers' issues have reintroduced their bill to strengthen the Occupational Safety and Health Administration. The measure comes just after OSHA announced inflation-adjusted increases in fines for job safety and health violations – but it is unclear if the new GOP Trump Administration plans to roll those fine hikes back. The Protecting America's Workers Act, which unions, workers, and their allies strongly back, "would give OSHA the tools to ensure that employers promptly correct hazardous working conditions, protect workers from retaliation when they blow the whistle on unsafe working conditions, and hold employers accountable for violations that cause death or serious injury to workers"… peoplesworld.org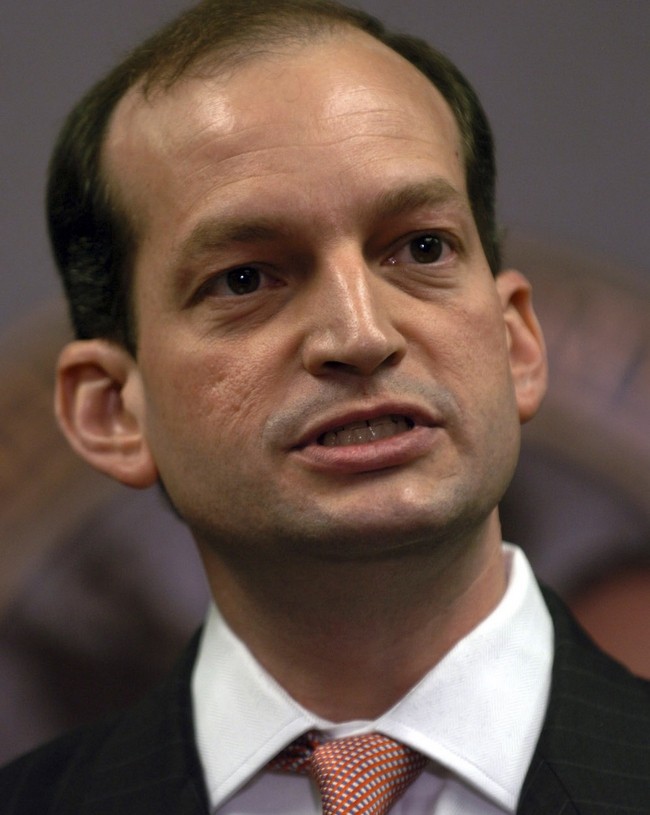 Feb. 17,
2017
|

WORKERS' RIGHTS

| Leaders of the AFL-CIO and the Service Employees promised to rigorously probe the record of Alexander Acosta, dean of a Florida law school and chairman of a South Florida bank, who is President Trump's new nominee for
Secretary of Labor. Acosta is also a former
Republican named
National Labor Relations Board member. Trump named Acosta barely 24 hours after the president's first choice, fast food executive Andrew Puzder, withdrew in the face of certain Senate defeat. Workers, unions and their allies exposed his bad record on worker's rights, the minimum wage, overtime pay, safety and health violations and wage theft at his restaurants and sexism … "Working people are still in this fight for an economy and political system that works for all of our families and where hard work means our families can get ahead," Service Employees President Mary Kay Henry said. "This is the lens through which we will examine" Acosta's record…. More at teamsters355.com
Feb. 15, 2017 |

BREAKING NEWS

| The fast food executive Andrew F. Puzder withdrew his nomination to be President Trump's labor secretary on Wednesday amid growing doubts among Republican senators that he can be confirmed. Conservatives, including the editors of National Review and Breitbart News, focused their fire on his employment of an undocumented immigrant as a housekeeper and his failure to pay taxes for her services. The groundswell of opposition had led several Republicans to waver in their support for Mr. Puzder ahead of his confirmation hearing on Thursday morning... nytimes.com Related: Puzder lacks the votes to win confirmation...

washingtonpost.com
Feb. 13, 2017 |

WAGES

| Despite promises of renewed interest in the plight of workers, Republicans in Congress sure have a funny way of showing their concern. While the effort to curb collective bargaining power through passage of so-called right-to-work legislation has gotten more attention, other lawmakers are entertaining their own ways of minimizing the wages of working families. Late last moth, Sen. Jeff Flake (R-Ariz.) rolled out a bill that would repeal the 86-year-old Davis-Bacon Act, which ensures middle class wages for construction workers across the nation. The measure would slash wages at a time when increased infrastructure spending could be putting thousands of hard-working Americans on the job. That's not a path Congress should continue to follow… teamster.org
Feb. 10, 2017

|

POLITICAL ACTION

| … If they successfully get a referendum onto the ballet, the right-to-work statute itself will be delayed from going into effect until after voters weigh-in during the November 2018 election. Unions such as the AFL-CIO and the Teamsters are coordinating with a host of labor interest groups including the Faith-Labor Alliance, Jobs With Justice, Working America and the Alliance of Retired Americans... missourinet.com