Local and National Union News
Progress slow this week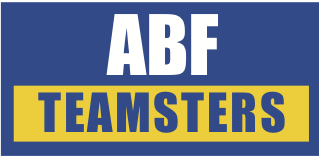 Feb. 19, 2018 |The Teamsters National Freight Industry Negotiating Committee (TNFINC) and ABF Freight resumed bargaining last week and the union reported progress on some of the issues. View the contract update here.
Update: Ratification meeting scheduled for Sat., Feb. 24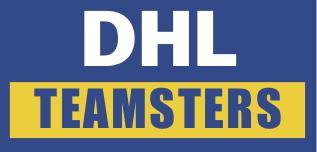 Feb. 18, 2018 | A meeting to review the tentative agreement and supplement will be held Saturday, February 24, 2018 at 10 am at the Baltimore union hall. A ratification vote will be conducted at the conclusion of the review. Leaders from 26 local unions that represent DHL members unanimously approved the tentative master agreement and supplements on Friday, February 9 in Washington, D.C. Read the update here.
Members taking active role; negotiations set to resume Feb.19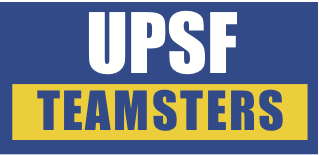 Feb. 9, 2018 | As the Teamsters National UPS and UPS Freight Negotiating Committees prepare to resume contract negotiations on February 19, members are continuing to take an active role and asking questions. More than 20,000 Teamsters joined the UPS and UPS Freight contract negotiations update call on January 28, and scores of members left questions after the call. Click here for the most frequently asked questions and answers.
Piedmont Airlines steward to members: 'Help us help you'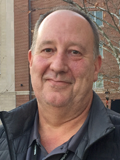 Feb. 8, 2018 | Veteran steward Stephen Kennedy admits to being worried about the union's future at Piedmont. "I think our youngest member is 18 or 19 years old. The most senior, and I'm one of them, is close to retirement. If I leave today and take with me my years of union knowledge and labor/management relationship experience, who will take over tomorrow?" Kennedy, a maintenance controller who oversees the daily operational status of Piedmont's fleet, shares a little about himself and his hope that others will step up when he steps back … Shop Steward Profiles
Teamsters support bipartisan Congressional committee to solve pension crisis
Feb. 8, 2018 | The Teamsters Union applauds today's announcement of the formation of a bipartisan, House-Senate Joint Select Committee to find a solution to the nation's growing pension crisis which could threaten the retirement security of as many as 1.5 million active and retired workers. The committee, which will be comprised of six senators and six members of the House evenly divided by party, will work toward reporting a bill to solve the pension crisis… Teamsters
| | | |
| --- | --- | --- |
| | | |
| | | |
| | | |
Feb. 19, 2018 |

IMMIGRATION

| Teamsters President Jim Hoffa had strong words for lawmakers Friday after they failed to pass legislation that would have helped immigrants who were brought into the country illegally as children. […] "The issue of immigration is not always easy and undoubtedly will be closely parsed by those in Congress," Hoffa said in a statement. "However, immigrant kids in good standing should not be penalized because elected officials refuse to get their act together. They deserve an opportunity to continue to live their lives with their loved ones in their adopted home country."… Inside Sources Read the full statement at Teamsters
Feb. 16, 2018

|

OPINION

| You want to play a round of golf? Pay at the clubhouse. You want to go to a bar that has a live band? Pay the cover charge. Are you a business owner who wants to reap the benefits the Chamber of Commerce has to offer? Pay your dues. Do you see a pattern here? There is no such thing as a free lunch…

limaohio.com
Feb. 14, 2018 |

OPINION

| Love is in the air. Or so marketers want us to believe, as Valentine's Day ads sweep the nation in a frenzy of buying flowers, greeting cards, and confections to communicate or affection. Washington is less forthcoming with the adoration, especially for working people... Common Dreams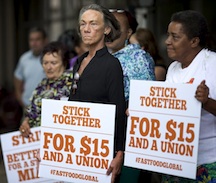 Feb. 13, 2018 |

WAGES

| Fast food and other low-paid workers across the country, with a focus on the South, are staging walkouts and demonstrations on Monday to call attention to the fight for a minimum wage of $15 per hour and the right to unionize. Together with the Poor People's Campaign, the national group Fight for $15 is staging rallies in cities including Detroit, Los Angeles, and Memphis—the site of the historic sanitation workers' march exactly 50 years ago…According to the National Low Income Housing Coalition, the current minimum wage of $7.25 per hour leaves workers unable to afford a two-bedroom rental apartment in any U.S. state…. Common Dreams
Feb. 12, 2018
|

ORGANIZING

| […] As the Black Lives Matter and other social justice campaigns increasingly focus on economic justice, unions see a new opportunity. And ironically, a series of defeats for labor in the south is helping to fire up recruitment drives and attracting international support in the process. Last August's bitterly fought attempt to unionize Nissan's plant in Canton, Mississippi is a case in point and one that labor leaders say has made multinationals wary of becoming embroiled in high-profile union-busting drives lead primarily by black workers… The Guardian