Local and National Union News
UPS/UPS Freight strike-authorization votes due June 3
Call the Local Union now at 410-566-5700 if you have not received voting information. Requests for a new credential or re-credential code for voting will be accepted until noon (Eastern time) Friday, June 1.
Strike-authorization vote ballot information and timeline
May 11, 2018 | Balloting information and instruction for electronic voting will be mailed on or about May 15 and all members should receive their ballots by Monday, May 21. Details for UPS members here. Details for UPS Freight members here.
---
Union receives UPS' initial economic proposals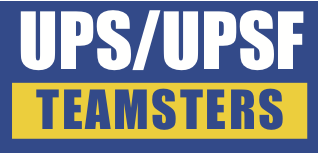 May 25, 2018 | The Teamsters National UPS Negotiating Committee received UPS' initial economic proposal this week, and the union will be responding during the next round of negotiations. The company's action comes after the union committee made its initial economic proposal during the last negotiations in late April. "As we anticipated, the company's initial economic proposals do not address our members' needs as written," said Denis Taylor, co-chair of the committee. The next round of negotiations will take place June 4-7. More on UPS Freight negotiation, and an update on the Safety and Health Committee in this update.
Make your voice heard: Say NO to 'skinny' NAFTA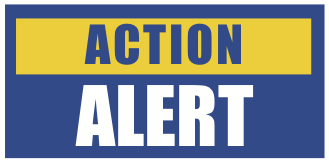 May 25, 2018 | Since 1994, NAFTA has devastated working families, putting corporate profits ahead of people. What's worse is that NAFTA has become the blueprint for all other trade agreements, from the way that it was negotiated in secret, to the bad provisions that have made their way into every agreement that has been signed since then, to strong language protecting workers being left out of those new agreements. A 'skinny' NAFTA wouldn't include important protections for American workers, and that is unacceptable to Teamster members. Today's NAFTA protects corporations, but there were promises that NAFTA 2.0 would protect working families. NAFTA 2.0 must be negotiated in the open, with input from working families, environmental groups and everyday Americans. A 'skinny' NAFTA would exclude all of these voices, and just be more of the same bad trade policy that caters to corporate interests. Use your voice to tell the U.S. trade representative to stay at the table until working families get the deal they need.
Teamsters reach tentative agreement for flight dispatchers at Allegiant Air
May 24, 2018 | The IBT Airline Division and Teamsters Local 986 have reached a tentative agreement with Allegiant Air on a five-year contract for approximately 34 flight dispatchers at the company. The tentative agreement comes shortly after an election in which the company's mechanics voted to join the Teamsters. A contract ratification vote for the flight dispatchers is anticipated before the end of July… Teamsters
Teamsters oppose a 'skinny' NAFTA
May 23, 2018 | "We've waited nearly a quarter of a century to get out of the flawed and failed NAFTA deal," said General President Hoffa in a statement released yesterday. "The premise of these talks all along has been that if something is worth doing, it's worth doing all the way." For the Teamsters to support a ratification of NAFTA in Congress, the new deal must represent "real reform around key Teamster priority issues like labor, cross-border trucking and the elimination of the old 'investor-to-state' mechanism in the investment chapter". Read more at Teamsters
Multi-employer pension crisis sparks reform
May 22, 2018 | What went wrong with America's union-sponsored multi-employer pension plans, including the fourth largest, the Teamster Central States Pension Fund? And how can Congress fix the crisis? In an in-depth and informative article, Northwest Labor Press – an independent, union-supported newspaper – explains what happened to the pension plans and explores how Congress could fix them. More than 1,300 plans were battered by the 2000 and 2008 financial crashes and "more than nine tenths of them have either recovered or are on track to recover. But the remaining tenth are in a death spiral, and not because of anything the trustees did or didn't do. Looking back, it's clear that policies set by Congress created the crisis." Read it here.
Teamsters from all across North America gather at 2018 Unity Conference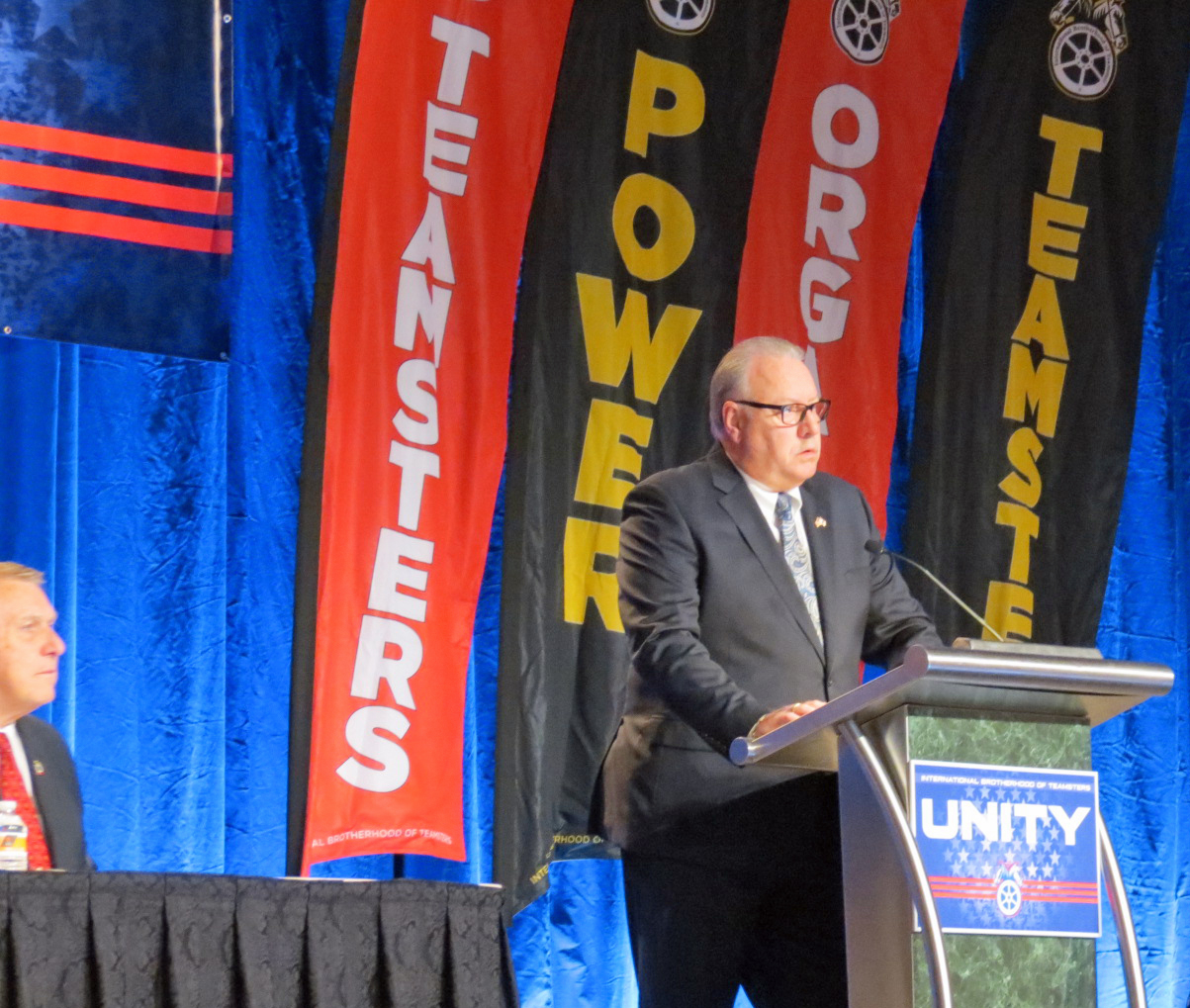 May 16, 2018 | Leaders from Local 355 joined Teamsters from the United States, Canada, and Puerto Rico at the 2018 Unity conference this week to discuss building the union, political challenges and national organizing campaigns. "Every election year they say, 'this is the most important election in our lifetime," said General President James P. Hoffa. "Well guess what: in regards to the upcoming midterms, it's actually the truth. We've got to go to the polls and vote like never before." General Secretary-Treasurer Ken Hall delivered a report on the union's financials."Over the course of the past year, both our membership and our assets have increased - but we need to remain vigilant," Hall said. Hundreds of Teamsters took part in workshops that included "A History of Overcoming Challenges and Changes in the Workplace," "Determining Company Profitability," and "The War on Workers." Teamsters Photo: Director of the Teamsters Package Division and Co-Chairman of the Teamsters National UPS Negotiating Committee (and Local 355 President) Denis Taylor gave Unity attendees an update on UPS negotiations.
| | | |
| --- | --- | --- |
| | | |
| | | |
| | | |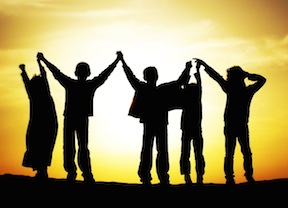 May 25, 2018
|

U.S. LABOR

|
For a period of 40 years,something managed to keep inequality in check in the United States. From 1940 to 1980, the richest 1 percent took home 9 percent of the wealth generated by the economy. Today, just as they did in the 1920s, the top 1 percent grabs about double that share. Surprisingly, the cause of this midcentury "Great Compression" has been largely neglected by economists, with many of them casually dismissing the role of unions. One influential theory, especially among pundits, is that the supply of skilled workers curbed the growth of income inequality. Starting in the 1940s, the argument goes… The Nation
May 24, 2018 |

WAR ON WORKERS

| In 1925, at the behest of New York merchants, Congress passed the Federal Arbitration Act to uphold as "valid, irrevocable and enforceable" the contracts they had negotiated for shipping and delivering goods. They agreed to settle disputes through private arbitration, which was seen as quicker and cheaper than going to court. When labor interests voiced objection, Commerce Secretary Herbert Hoover proposed an amendment to make clear the law did not involve workers. "Nothing herein contained shall apply to contracts of employment of seamen, railroad employees or any other class of workers engaged in foreign or interstate commerce," it said. …Scholars who have looked into the 1925 law find it remarkable that an obscure and narrowly focused measure has taken on such importance. Los Angeles Times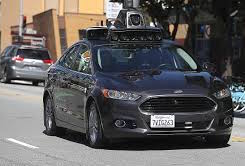 May 22, 2018
|
AUTONOMOUS VEHICLES
|
Self-driving cars are scaring more Americans than they used to. More people now say they would not ride in a fully autonomous car than those surveyed in late 2017, according to AAA. Some 73 percent of U.S. drivers surveyed by AAA said they would be afraid to ride in a self-driving vehicle, a 10 percent jump from 63 percent in October. About 64 percent of so-called millennials, ages 20-37, said they wouldn't ride — a big jump over the 49 percent at the end of 2017… cnbc.com
May 21, 2018 |

WORKERS' RIGHTS

| The Supreme Court has sharply restricted the rights of American workers to join with others to challenge their company for allegedly violating federal laws on wages, overtime pay or civil rights. The justices by a 5-4 vote Monday agreed with Trump administration lawyers and ruled employers may require workers give up their rights to join together in complaining if they are denied overtime pay or a minimum wage. In dissent, Justice Ruth Bader Ginsburg called the decision "egregiously wrong." She said the court upheld "these arm-twisted, take-it-or-leave it contracts" even though the labor laws of the 1930s have recognized "there is strength in numbers.".… Los Angeles Times [Note: Today's court decision does not affect union members.]
May 18, 2018 |

JOBS

| The falling U.S. unemployment rate is not creating a path to prosperity for low-wage workers who continue to struggle to make ends meet. A recent staff report by the Federal Reserve Bank of New York finds that the nation's 65 million workers currently scraping by in low-paying service jobs have few ladders to career success. As technology and globalization have increasingly taken hold, many traditional middle-class jobs that used to support a family have vanished… Teamsters