Local and National Union News
UPS Freight national contract is now available online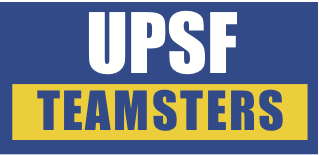 Jan. 18, 2019 | The 2018-2023 National Master UPS Freight Agreement is now available online and ready to print. You may access the agreement here. Workers at UPS Freight ratified the new five-year agreement in November 2018 that was the company's last, best and final offer. Members approved the contract by a 77 percent to 23 percent margin. The agreement covers about 11,600 workers at the company.
UPS contract update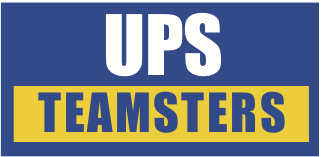 Jan. 18, 2019 | The seven Teamster local unions that represent UPS Teamsters covered by the Upstate and Western New York Supplement have reached a tentative agreement, and voting information will be mailed to members on Tuesday, January 22. Voting will be done over the internet or by phone. Ballots will be counted on Tuesday, February 5. Four supplements remain outstanding: Central Pennsylvania; Western Pennsylvania; Local 804; and Local 243 and Metro Detroit… Teamsters
New contracts approved at Avis Rent-A-Car, Mid-Atlantic Baking
Jan. 16, 2019 | Service agents, rental sales agents, customer service reps, and technicians at Avis Rent A Car ratified a new three-year contract in December that provides annual wage increases; an increase in company pension contribution; enhances sick leave; and increases technicians' boot and tool allowances. Drivers at Mid-Atlantic Baking approved…355 News
Hollywood Teamsters stand in solidarity with striking LA teachers
Jan. 15, 2019 | Teachers across California are making bold decisions to take action for their students and for the future of public education. Educators are deeply committed to improving learning conditions in their classrooms and public education calling for crucial changes such as reduced class sizes, improved school safety, less testing - more teaching, and fair wages. IBT Joint Council 42 has sanctioned the strike for Los Angeles Teachers and their fight… Hollywood Teamsters Local 399
YRC negotiations resume, continued progress reported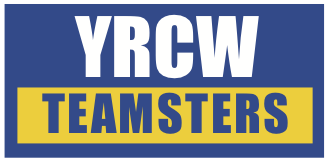 Jan. 14, 2019 | The Teamsters National Freight Industry Negotiating Committee (TNFINC) met this week to continue negotiations for a new National Master Freight Agreement covering YRC Freight, Holland and New Penn. The parties met for full days over the course of the week and discussed a wide variety of issues. TNFINC secured a tentative agreement with improvements on a number of items such as equipment, safety, stewards and work opportunities. TNFINC Co-Chair Ernie Soehl stated: "We continued making progress for the members and resolved a number of national non-economic items. Obviously, we will still need to tackle the difficult economic issues, but at least so far I am encouraged by the progress." Negotiations are scheduled to resume later in the month.
| | | |
| --- | --- | --- |
| | | |
| | | |
| | | |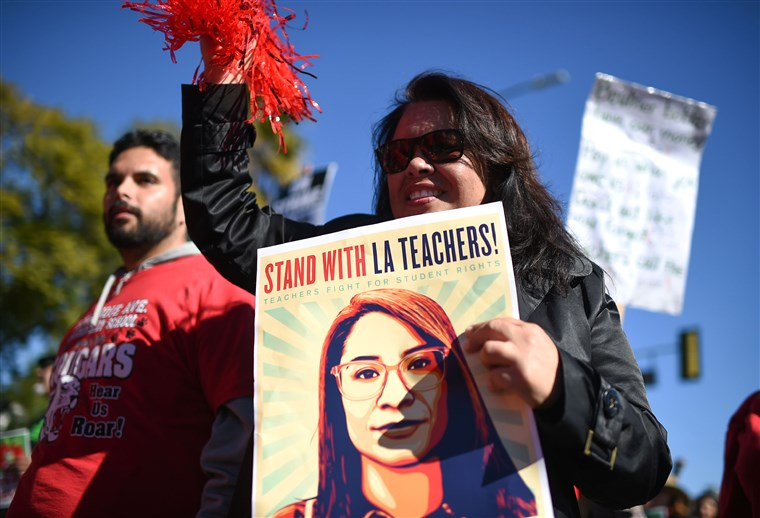 Jan. 22, 2019 |

COLLECTIVE BARGAINING

| Los Angeles teachers are poised to end their first strike in 30 years after union leaders reached a tentative deal Tuesday with the L.A. Unified School District. Union leaders have said they will not end the strike until their members ratify a contract, but also said they have a system in place that will allow members to vote within a matter of hours. The tentative deal includes what amounts to a 6% raise for teachers — with a 3% raise for the last school year and a 3% raise for this school year. This was the district offer on the table before teachers went on strike, but the walkout was always about more than salary… Los Angeles Times Photo/NBC News
Jan. 21, 2019 |

U.S. LABOR

| If Martin Luther King Jr. still lived, he'd probably tell people to join unions. King understood racial equality was inextricably linked to economics. He asked, "What good does it do to be able to eat at a lunch counter if you can't buy a hamburger?" Those disadvantages have persisted. Today, for instance, the wealth of the average white family is more than 20 times that of a black one. King's solution was unionism… Working In These Times
Jan. 18, 2019 |

PUBLIC SERVICES

| Teamsters General President Jim Hoffa joined other labor leaders at a rally today in the nation's capital to call for an end of a partial federal government shutdown that has left 800,000 government workers without a paycheck for nearly a month. Speaking outside of Nationals Park, Hoffa said it is time for the Senate to vote on a funding bill approved by the House earlier this month that would fully reopen the government and allow not only federal workers but contractors as well to return to the job with pay. "We all know what's going on," Hoffa told union workers, including many Teamsters, in attendance. "We are here to rally with you and call for the vote. It's time for this to come to an end…" Teamsters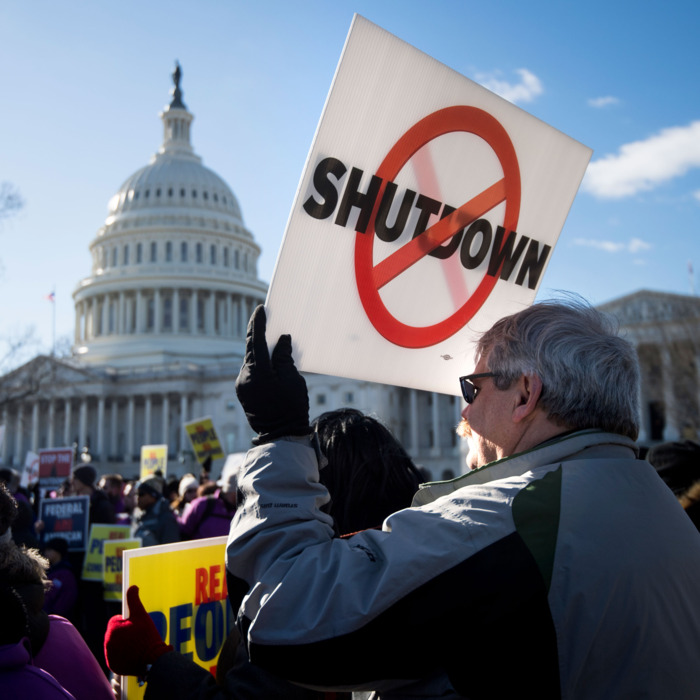 Jan. 17, 2019 |

OPINION

| [...] For the most part, federal employees deemed essential are required to still turn up and do their jobs and they are doing just that. After all, if they don't, they could be fired and their unions fined. The law forbids federal employees from striking, which is why a number of federal unions and workers have taken to the courts, alleging everything from violations of the Fair Labor Standards Act to claims that demanding workers show up for their jobs even though they have no idea when they will receive a paycheck amounts to "indentured servitude" and is an unconstitutional violation of the 13th Amendment. In this crucial way, the many federal workers potentially have the leverage to stick it to Trump and put an end to the shutdown. Will Trump really fire workers en masse if they call in sick day or simply engage in a slowdown because they are not receiving a paycheck? Will the American people stand for it if he does? … Washington Post
Jan. 16, 2019 |

WAR ON WORKERS

| Some 800,000 Americans who work for the federal government are closing in on a month of going without pay. And that is not good news for this country. As it stands, the U.S. government currently owes federal workers some $5 billion in back wages. The effect of the federal furlough reaches far beyond these government workers, however. The Teamsters joined with other unions at the rally in Washington to demand that elected officials make sure these workers return to work soon. And it may only be the start of federal workers flexing their muscles to demand change… Teamsters Union
Jan. 16, 2019 |

WORKERS' RIGHTS

| A U.S. Supreme Court ruling clearing the way for drivers to sue trucking companies could have a major impact on the labor battle that has raged for years at Southern California's ports, according to worker advocates. Trucking firms may not block workers from filing class-action lawsuits, even if they consider them to be independent contractors rather than employees, the court ruled Tuesday. The unanimous decision came in a case filed by Dominic Oliveira, a long-haul driver for New Prime, a Missouri-based carrier with 5,000 contractors… Los Angeles Times Related: Teamsters call ruling a great victory for workers in the transportation industry