Local and National Union News
Teamsters JC 16 statement on Amazon canceling H2 New York plans
Feb. 15, 2019 | George Miranda, President of Teamsters Joint Council 16, had the following statement on Amazon's announcement that it is pulling out of plans to build its second headquarters in Long Island City, NY: "New Yorkers made it clear that Amazon wasn't welcome in our city if it would not respect our workers and our communities. Apparently, the company decided that was too much to ask. We are committed to fighting for the rights of workers throughout the Amazon supply chain and supporting their demand for a voice on the job." Teamsters Related: Amazon's decision to pull out of New York is a massive blow to corporate welfare and, activists and lawmakers also raised concerns over Amazon's labor practices and its anti-union track record.
YRC negotiations continue on national items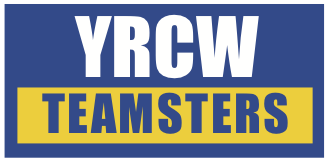 Feb. 15, 2019 | The last traditional collective bargaining agreement applicable to these companies is the 2008-13 National Master Freight Agreement (NMFA). That agreement was modified and extended through various restructuring MOUs and agreements. The parties are returning to the traditional structural format as the 2008-13 NMFA. After this week, the parties will have resolved most of the non-economic provisions in Articles 1-39. The parties also began discussing supplemental agreements for some regions of the country. Subcommittees were also established to focus on various issues related to the shortage of CDL drivers, purchased transportation, how to grow full-time jobs, job security for the bargaining unit and the unique nature of operations at Holland... Read the full update here.
Teamsters applaud introduction of legislation to protect transit workers
Feb. 13, 2019 | The Teamsters support bipartisan legislation that would authorize funding for programs to establish training and technology improvements to help mitigate assaults against transit workers. "All transit workers deserve a safe workplace," said General President Jim Hoffa. "Whether they drive a bus or work on the rails, these men and women should have the training and technology to help prevent any harm from assault on the job…" Learn more here.
Upstate and Western New York supplement ratified *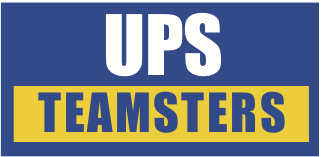 Feb. 6, 2019 | Official vote results. UPS Teamsters covered by the Upstate and Western New York Supplement have ratified the agreement. Voting took place over the past several weeks and votes were tallied yesterday. Four other supplements remain outstanding: Central Pennsylvania; Western Pennsylvania; Local 804; and Local 243 Metro Detroit. Reminder: The national agreement cannot take effect until all the outstanding supplements are ratified. Once ratified, economic improvements are retroactive to August 1, 2018. Vote counts at teamster.org
Teamsters celebrate Black History Month
Feb. 6, 2019 | Since 1903, the Teamsters Union has been at the forefront of the struggle for workers' rights in North America. During Black History Month, Teamsters honor the contributions of African-Americans in our nation's history and their important place in the union today. Early on in the union's history, Teamsters advocated for "no color lines" within the labor movement and would not hold with the practice of separate unions for black members. Women and minorities were... Read more
| | | |
| --- | --- | --- |
| | | |
| | | |
| | | |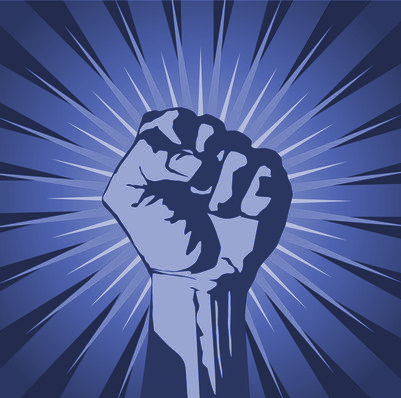 Feb. 18, 2019 |

WORKERS' RIGHTS

| [Last] week, immigrant workers from multiple Unions from across the U.S. traveled to our Nation's Capital in Washington D.C. to participate in a Day of Action organized by Working Families United. Among the participants was our Local 396 Brother Jorge Mancia who traveled from Westminster California to Washington D.C. to fight for the rights of his fellow sanitation workers, many of whom are immigrants from across Central America, particularly, El Salvador and Guatemala. Working Families United is a coalition of Labor Unions, including the Teamsters, which was organized to advocate for the rights of immigrant workers who are a vital part of the American Labor Movement and contribute greatly to the growth of our Nation's economy… Medium
Feb. 18, 2019

|

U.S. LABOR UNIONS

| […] The AFL-CIO, the Teamsters and the Retail, Wholesale, and Department Store Union (RWDSU) were intent on using Amazon's New York ambitions as a way to get a union inside Amazon. For too long, union leaders argued, major corporations like Amazon have allowed a little unionization on their fringes—for instance, among janitors and construction workers—but not in their core operations. As one union strategist put it, "The labor movement had to decide: Are we happy to be a movement on the margins, or do we want to fight for the real pie? … Do we stay in the box or do we fight for the real economic core of the labor market?" The AFL-CIO, Teamsters and RWDSU concluded that with Amazon growing so large and so central to the nation's economy, it was time to confront the giant… The American Prospect
Feb. 15, 2019
|

WAGES

| Backed by a wide range of unions and women's groups, veteran lawmakers have reintroduced the Paycheck Fairness Act — a measure designed to put enforcement "teeth" into the nation's 56-year-old equal pay law. The Paycheck Fairness Act would reverse court and agency decisions which have chipped away at workers' right to equal pay for equal work ever since the original law was enacted in 1963. The measure "would strengthen and close loopholes in" that law "by holding employers accountable for discriminatory practices, ending the practice of pay secrecy, easing workers' ability to individually or jointly challenge pay discrimination, and strengthening the available remedies for wronged employees"… Peoples World
Feb. 14,
2019
|

WORKERS' RIGHTS

| Last year's labor unrest started with strike in West Virginia and ended with Marriott workers picketing across four states. A record number of US workers went on strike or stopped working in 2018 because of labor disputes with employers, according to new data released Tuesday by the US Bureau of Labor Statistics. A total of 485,000 employees were involved in major work stoppages last year — the highest number since 1986, when flight attendants, garbage collectors, and steelworkers walked off the job. The increasing number of workers involved in labor strikes suggests that average Americans are not experiencing the "economic miracle" that President Donald Trump has described... Vox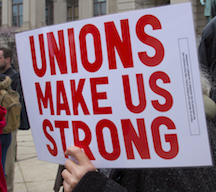 Feb. 12, 2019 |

U.S. LABOR MOVEMENT

| The last year has been a whirlwind for the labor movement. There have been unexpectedly positive developments, like the forceful rise in teacher activism across the country, and negative ones, like the U.S. Supreme Court decision in Janus v. AFSCME, which found that unions could no longer collect agency fees for bargaining from workers who do not pay membership dues. The labor movement had been grinding its teeth over that possibility for several years, bracing for its already strained coffers to further deplete. But last weekend, when labor leaders and activists gathered at [the 'Future of Unions'] two-day conference in Washington, D.C., to discuss their movement, the mood was overwhelmingly jubilant…

The Intercept

Related: Sectorial bargaining (like the Teamsters' pact with UPS) was the biggest topic... Peoples' World
Feb. 11,
2019
|

OPINION

| Organized labor can reverse its decline by focusing on smaller workplaces – and using digital tools to organize. New research shows that most workers are unionized in smaller workplaces. Of the nearly 700,000 private-sector employees who joined a union in the past decade, almost two-thirds were unionized in shops with fewer than 250 workers. Labor groups are more likely to win elections for union representation in small workplaces. In a study released this week by the Century Foundation, we analyzed microdata on every union election in the country from April 2007 to December 2018, more than 22,000 in total. We found that bargaining units of 24 or fewer employees were nearly 12 percent more likely to win a union than larger groups. Units with nine workers or under, for example, won 70 percent of their elections, compared with a win rate of 57 percent for units of 100 and 249 employees. What's more, the fewer employees in a workplace, the more likely they were to win elections by wider margins, underscoring that workers at smaller units are more consistent and cohesive in their support of unions. … The Atlantic