Local and National News
Applications now being accepted for 2020 JRHMSF scholarship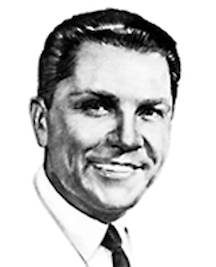 Dec. 3, 2019 | The application process is now open for the James R. Hoffa Memorial Scholarship Fund's 2020 college and vocational scholarship programs for the sons, daughters and financial dependents of Teamsters. In 2019, $1.2 million was awarded in academic scholarships for the children of Teamster members – including Ashley Goudy, daughter of a Local 355 retired UPS Teamster. Many scholarships to support the costs of vocational/trade school programs were also awarded. Visit the scholarship fund's website for information on who is eligible to apply and how to apply. The application deadline is March 2, 2020.
---
Teamsters LU 117 wins ground-breaking labor protections for Uber, Lyft drivers
Dec. 13, 2019 | Teamsters Local 117 has achieved a significant victory in the fight to bring workers in the gig economy a voice on the job. The Seattle-based local led the way in helping to pass a new law this November that will institute a first-ever grievance procedure for the City's more than 30,000 Uber and Lyft drivers. This groundbreaking legislation establishes first-in-the-nation legal protections and representation for drivers who seek to contest unwarranted deactivations in termination proceedings. The law also establishes a Driver Resolution Center to provide a wide range of support services to drivers… Teamsters
Retiree group welcomes passage of House bill that will lower drug prices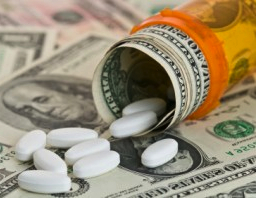 Dec. 12, 2019 | Members of the Alliance for Retired Americans are cheering the passage of the landmark "Lower Drug Costs Now Act" in the House of Representatives today. The bill, H.R. 3, will lower skyrocketing drug prices by requiring Medicare to negotiate drug prices on the 250 highest priced drugs, including insulin; making the lower negotiated drug prices available to ALL insured Americans, not just seniors; capping annual out of pocket expenses for Medicare beneficiaries at $2,000; using the savings to expand Medicare coverage to include hearing, dental and vision. H.R. 3 repeals the so-called "noninterference" clause, which currently prohibits the government from negotiating lower drug prices and requires that the Secretary of Health and Human Services negotiate on up to 250 of the most expensive drugs. The negotiated amount would be available to all payers, thus allowing workers covered by employer-sponsored plans to also benefit from the price reductions… Retirees
Hoffa's statement on death of UPS member Frank Ordonez
Dec. 9, 2019 | General President Jim Hoffa issued the following statement on the tragic death of Teamsters Local 769 member Frank Ordonez in Miami this week: "The thoughts and prayers of the 1.4 million members of the Teamsters Union are with Brother Ordonez's family, friends, colleagues and fellow Local 769 members. Teamster members go to work each day planning to return home safe to their friends and families and we are deeply saddened when a tragedy such as this occurs. Our union is strong because of the ties that bind us as brothers and sisters at work, and also as a family. When one of us suffers, we all suffer. We pledge to do all we can to assist the family of Brother Ordonez."
Older news items are available at 355 News.
| | | |
| --- | --- | --- |
| | | |
| | | |
| | | |
Dec. 11, 2019 |

WAGES

| Anyone who's been paying attention understands that while there is no shortage of jobs, there is a shortage of good-paying jobs. And part of the reason for that is because at least 36 million workers are required to enter into noncompete agreements as part of their jobs, stifling their ability to earn more... A new Economic Policy Institute document is an in-depth look at the wide-ranging use of noncompete agreements, which are employment provisions that ban workers at one company from working for or starting a competing business within a set period time after leaving a job… Teamsters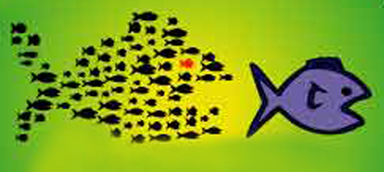 Dec. 10, 2019 |

ORGANIZING

| The Communications Workers of America union filed a federal labor charge against Alphabet's Google on Thursday, accusing the company of unlawfully firing four employees to deter workers from engaging in union activities. The complaint will trigger a National Labor Relations Board (NLRB) investigation into whether Google violated the four individuals' right to collectively raise concerns about working conditions. Google fired the four named employees "to discourage and chill employees from engaging in protected concerted and union activities," the filing states. "Its actions are the antithesis of the freedoms and transparency it publicly touts." Google did not respond to a request for comment on the filing, though it has said the four workers were let go for violating the company's data-security policies… Unions.org
Dec. 9, 2019 |

VOTE2020

|

[....]

"This time," [Hoffa] said before a Teamsters' forum with six Democratic presidential candidates in Iowa on Saturday, "we're seeing a lot more dialogue (from Democrats). And a lot more interest from the principal candidates." Biased though he may be, Hoffa said Donald Trump is president because he connected with working-class candidates. During his campaign, Trump mocked the union, saying he was tearing them apart. Some members wanted to endorse the Republican. The Teamsters, in fact, endorsed Hillary Clinton three months before the general election. But on Saturday, Hoffa said Clinton was a bad candidate. He believes this year's crop of Democrats is stronger. "You can't take labor for granted…" Des Moines Register
Dec. 4, 2019 |

WAGES

|… The data on this are very clear. The weekly wage for the median worker, a worker in the middle of the wage distribution, has outpaced prices by just under 5 percent over the last four years, translating into an annual rate of real wage growth of 1.1 percent. The weekly real wage for workers at the cutoff for the bottom tenth of the wage distribution has risen by almost 10 percent over the last four years, an average of 2.2 percent a year. These rates of wage growth aren't spectacular, but in a context where we have gone more than four decades in which the typical worker has seen little benefit from economic growth, this is a positive sign. It also confirms the view that some of us have been pushing: that low rates of unemployment give workers the bargaining power necessary to secure real wage gains... TruthOut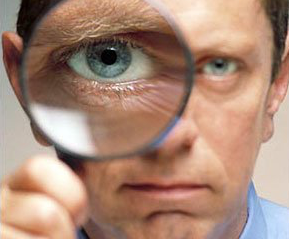 Dec. 3, 2019 |

LABOR UNIONS

| Google's computers are spying on its workers. Anytime a Google employee uses an online calendar to schedule a meeting involving more than 100 co-workers, management gets an alert—a great way for the anti-union corporation to sniff out union organizing efforts. Lots of other employers also would like to put union organizing campaigns under surveillance. And they'll have their chance if the National Labor Relations Board gives corporations a free hand to snoop on employees, as two of the board's right-wing members, John Ring and Marvin Kaplan, evidently want to do. Ring and Kaplan want to reconsider the longtime ban on labor spying. It's a sleazy idea, but typical for these two. They're part of a three-member Republican cabal that's taken over the board and issued a string of decisions eviscerating workers' rights and giving ever more power to corporations… TruthOut