Local and National Union News
Applications are being accepted for the James R. Hoffa Memorial Scholarship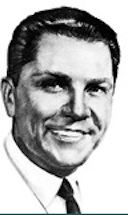 Dec. 10, 2018 | The application process for the James R. Hoffa Memorial Scholarship for the 2019 year is now open. Scholarships ranging from $1,000 to $10,000 are awarded annually to eligible outstanding high school seniors. Applicants must be the son, daughter or grandchild of an active, retired, disabled, deceased or laid-off Teamster member who has or had at least twelve months of consecutive membership in good standing in the Teamsters Union. The submission deadline is March 31, 2019. Applications are available in English or Spanish, and are available online or at the Local office. For more information, click here.
Hoffa: China needs to make real change to fix trade inequities with U.S.
Dec. 5, 2018 | Teamsters General President Jim Hoffa said in a statement today about the agreement reached this week between the U.S. and China to put additional tariffs on hold while negotiating a solution to the ongoing trade imbalance between the two nations: "…America must demand results, not just rhetoric. The U.S. needs a clear vision and must enter this process with open eyes on China revamping its trade practices. There is an urgent need for structural reform if a solution is ultimately going to be reached." Read Hoffa's full statement here.
Two outstanding UPS supplements to be re-voted soon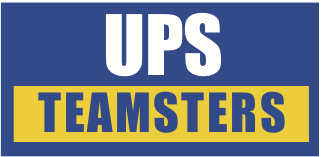 Nov. 30, 2018 | Two of the six outstanding UPS supplements will go to members for a re-vote soon, Teamsters Package Division Director Denis Taylor said following a conference call with the Teamsters National UPS Negotiating Committee yesterday. Chairmen of the outstanding supplements provided updates to the committee regarding negotiations that have taken place since the supplements were rejected during the first vote. The national UPS contract will not take effect until all the supplements have been ratified. Click here for the full update.
Retirees decorate the hall with Christmas cheer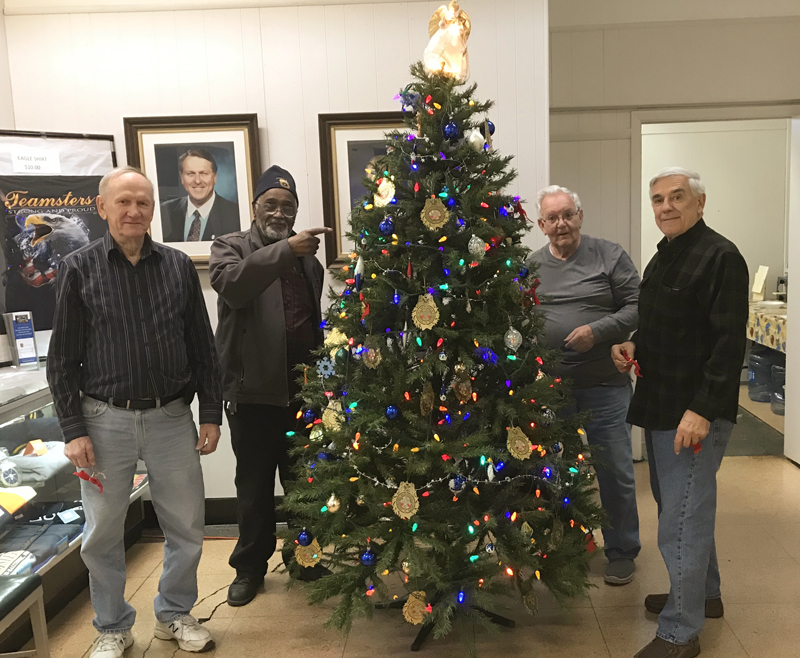 Nov. 29, 2018 | Members of Local 355 Association of Retired Members (A.R.M.) spiffed up the union hall's lobby this week with festive Christmas decorations, an annual task they cheerfully undertake the first Tuesday following Thanksgiving. The club, with approximately 600 retirees from Local 355 companies, provides its members with recreation, exercise and fellowship. Members come in every Tuesday to assist with building maintenance and lawn care. Membership meetings are held on the third Thursday of the month, except August and December. Pictured (L-R) are Ray Bularz, William Hopkins, Ron Cain, and Tom Miskimon. Photo/John Hynes
| | | |
| --- | --- | --- |
| | | |
| | | |
| | | |
Dec. 13, 2018 |

LABOR

| […] Why is Amazon so important to the future of organized labor? Not merely because it is one of the biggest companies in America; not merely because it is led by the richest man in the country; not merely because it is one of the most important tech companies, an area that it is critical for unions to break into; Amazon is uniquely important because its business model represents, to a large degree, the future of work in America. Organized labor must always, always, move in tandem with the US economy itself, lest workers be left behind. And no company is leading the changes to our economy more than Amazon. If unions cannot crack Amazon, it is bad news for tens of millions of working Americans at countless other companies that will be following in the wake of changes that Amazon has made… Splinter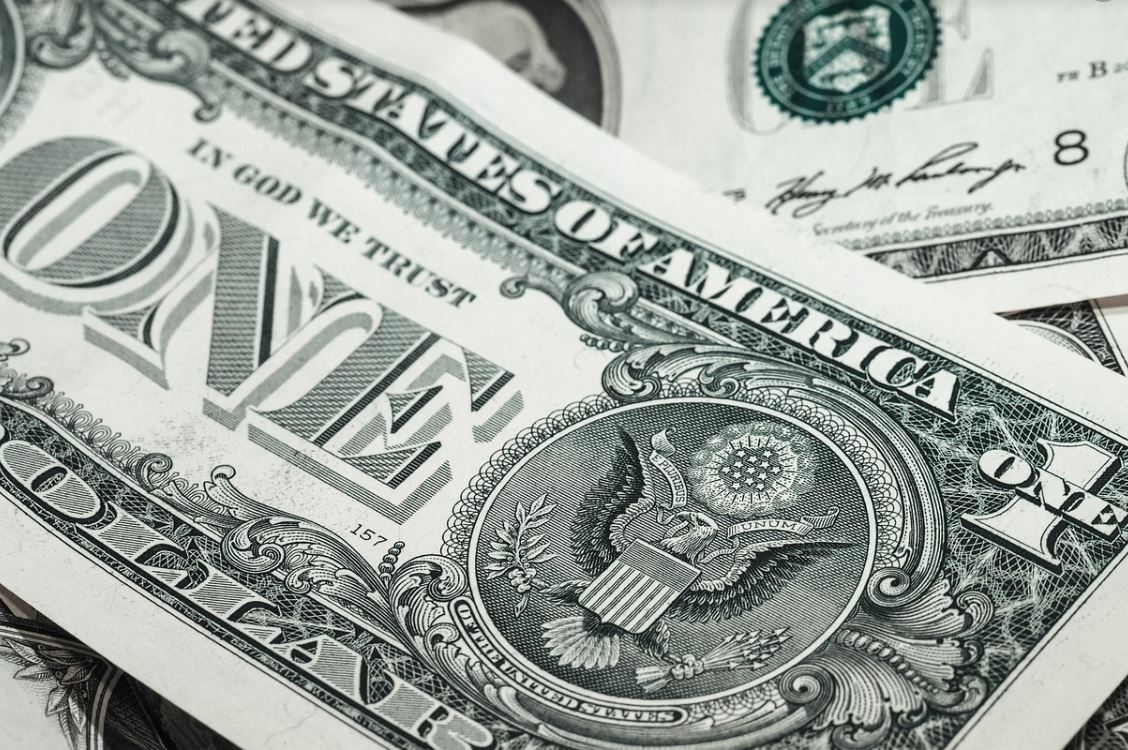 Dec. 11, 2018 |

WAGES

| Employers added 155,000 jobs to the US economy in November — far fewer than the 198,000 new positions economists had expected, according to the latest jobs report from the Bureau of Labor Statistics. The unemployment rate held steady at 3.7 percent. Both figures are a sign that the US economy is strong and continues to expand, even with weaker job growth. It means that most Americans don't have to worry much about finding a job. The problem that remains, however, is that US workers haven't seen their paychecks get any bigger…Frustration over stagnant wages is the underlying factor behind widespread workers' strikes across the country. In addition, congressional Republicans had promised that their massive corporate tax cuts would help the average worker, but the gains have been meager… Vox
Dec. 10 2018

|

THE FUTURE OF WORK

| The trucking industry has long faced a driver shortage, in part because of high risk, low pay and long hours. The rise of autonomous vehicles could alleviate that problem--but it could also eliminate jobs for a population of older men who lack college degrees and might have difficulty finding new work. Paul Solman explores the conundrum for our special Future of Work series… PBS.org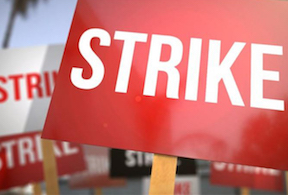 Dec. 6, 2018 |

STRIKES

| Thousands of Marriott workers [went] back to work Wednesday after ending the largest hotel strike in US history. About 2,500 striking hotel workers in San Francisco ratified a new contract with the hotel chain on Monday after months of tense negotiations, according to their labor union Unite Here. It was the final deal reached during a two-month strike that spread to 23 Marriott hotels in eight cities… The new contracts end months of loud, heated protests outside some of America's most iconic Marriott-owned hotels. Nearly 8,000 housekeepers, bartenders, and other service workers walked off the job at two dozen hotels in Detroit, Boston, San Diego, San Jose, Oakland, San Francisco, Maui, and Oahu, according to Unite Here, which represents more than 20,000 Marriott workers in the United States and Canada… Vox
Dec. 5, 2018

|

ECONOMY

| General Motors just gave its workers a lot less reasons to feel grateful, announcing right after the Thanksgiving holiday that the automobile manufacturer planned to cut its salaried workforce by 15 percent, to dump most of its car models and to kill off five North American plants…some of GM's problems have been self-inflicted, given its patchy record on safety matters and its abhorrent downplay of the resultant accidents. The company also put some of the blame on Trump's steel and aluminum tariffs, which they claimed added about $1 billion in additional costs. Upon closer inspection, however, the layoffs can't simply be dismissed as an inevitable byproduct of globalization, or the impairment of free trade. There is something else going on here…

AlterNet