Local and National Union News
Teamsters National Black Caucus celebrates 11th Annual Women's Day
Aug. 16, 2019 | Teamster brothers and sisters filled the room, dressed in red to represent power, love and Teamster women on the 11th Annual Women's Day at the Teamsters National Black Caucus Conference. This is a day strictly for the women. The women of the TNBC felt it necessary to celebrate women during the annual conference to pay homage to the women who came before them. It's also a day to celebrate and educate themselves. "We want to make sure that you enjoy yourself, but most of all educate yourself," said TNBC Chairman James 'Curb' Curbeam. "We want you to go back home and engage your members, counterparts, and communities because if we don't talk about what we done here, it's all for nothing..." Teamsters
FAQs about Jack Cooper reorganization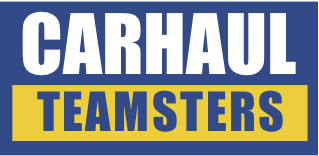 Aug. 15, 2019 | Based on the questions asked at our teleforum about the Jack Cooper Transport Last, Best and Final Offer and others that have since come in, we are providing this FAQ in addition to a summary and questions found in the Teamsters Jack Cooper Update.
UPS, UPSF drivers to compete in national trucking championships this week
Aug. 13, 2019 | Fifteen UPS feeder, freight, and package drivers competed June 1, 2019, in Timonium, Md. at the Maryland Truck Driving Championships (MMTA), bringing home seven individual awards. Four Teamster champions comprising UPS Team Maryland will number among 427 of the trucking industry's best drivers from every U.S. state at the 2019 National Truck Driving and Step Van Championships, August 14-17, in Pittsburgh, Pa… More at 355 News

Local 355 truck driver champions competing this week for the nation's top award at the National Truck Driving and Step Van Championships are, (L-R) John Nash (UPS/Baltimore), 2019 Maryland 3-Axle Champion; Victor Carter (UPS/Baltimore), 2019 Maryland Tank Truck Champion and 2019 Rookie of the Year; Eric Schiller (UPS/Baltimore), 2019 Maryland Step Van Champion; and Jason Trego (UPS Freight/Federalsberg), 2019 Maryland Twins Champion.
Union stands in solidarity with UFCW, condemn Mississippi raids on workers
Aug. 9, 2019 | The Teamsters Union stands with the United Food and Commercial Workers (UFCW) as it works to protect its members against U.S. Immigration and Customs Enforcement (ICE) raids that are tearing families apart. Federal authorities raided two food processing plants represented by UFCW [Wednesday] and arrested scores of union members there. Hoffa calls for an end to polices hurting workers and families… Teamsters
| | | |
| --- | --- | --- |
| | | |
| | | |
| | | |
Aug. 15, 2019 |

HOURS OF SERVICE

| A proposed rule change unveiled by the Federal Motor Carrier Safety Administration (FMCSA) this week addressing hours of service changes for truckers would lead to reduced roadway safety for drivers and the traveling public at large, said Teamsters General President Jim Hoffa in a statement. "While we continue to review these proposed regulatory changes by the FMCSA, the Teamsters have serious concerns about what we have seen thus far when it comes to these hours of service reforms. In an effort to increase so-called 'flexibility' for trucking companies, the FMCSA is abandoning safety and allowing drivers to push themselves to the limit even further. Changes for short-haul truckers…" Teamsters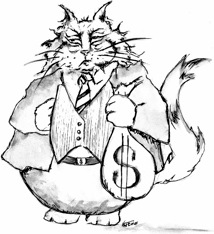 Aug. 15, 2019 |

WAGES

| The chasm between what the country's corporate leaders and their workers earn is widening to Grand Canyon-like proportions, according to new research that shows CEO compensation surged 940% between 1978 to 2018 while the average worker saw a meager 12% pay hike over the same 40-year period. "CEOs are getting more because of their power to set pay, not because they are increasing productivity or possess specific, high-demand skills…" CBS News
Aug. 13, 2019 |

LABOR UNIONS

| […] Last year saw the most American workers go out on strike since 1986. According to the U.S. Bureau of Labor Statistics, in 2018 there were twenty major work stoppages… Labor leaders and historians agree that worker militancy is rising. "I think there's a lot of very positive things happening locally and nationally, and the amount of organic activity demonstrated across the board is indicative of the fact that people have reached the point of: "I'm mad as hell and I'm not taking it anymore," says George Nee, president of the Rhode Island AFL-CIO. "People see the importance of labor." Rhode Island Monthly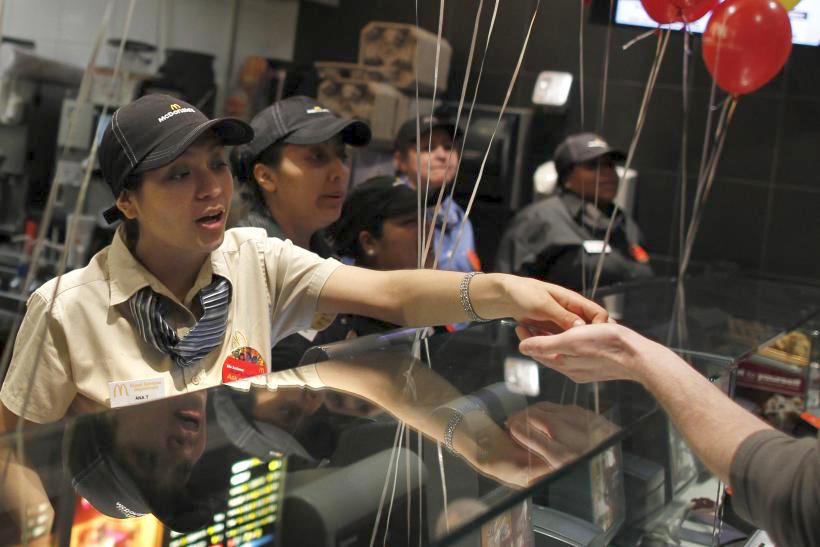 Aug. 13, 2019 |

JOBS

| The US economy doesn't have enough workers. There's no better time for working-class Americans to demand better wages, benefits, schedules, and work conditions. It also means immigration reform is more urgent than ever. In order to fill all the open jobs and keep the economy growing, Congress will need to allow more low-skilled immigrants to work — legally. The numbers are pretty clear about what comes next. If 7.4 million jobs are open and only 6 million people are looking for work, then employers need to find a lot more workers. They need to encourage more Americans to join the workforce… Vox
Aug. 12, 2019 |

LABOR HISTORY

| A dozen years ago, migrant workers in the "winter tomato capital" of Immokalee, Fla., arrived for work around 7 a.m. but had to wait up to four hours, unpaid, for the sun to dry the plants before they could start picking and start getting paid. For many, the goal was to earn $60 a day, which meant picking 4,800 pounds of tomatoes in the blistering sun without any breaks or shade. As Steven Greenhouse writes in his new book, "Beaten Down, Worked Up," crew leaders regularly cheated pickers out of $10 or $15 of their wages or withheld pay altogether. "When workers complained, the crew leaders sometimes beat them or fired them," Greenhouse writes. "Female workers had it worst of all. Crew leaders frequently groped them or demanded sex if women wanted to keep their jobs."… Washington Post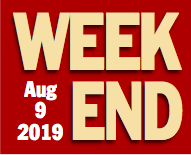 • America's workers need a labor union comeback
• Presidential candidates shouldn't ignore worker concerns
• NLRB rolls back workers rights to concerted activity
• Retail workers scared to go to work after shootings
• Public service unions still strong a year after Janus
• Stopping "Scabby the Rat' is latest NLRB ploy
• The myth of the rugged individual
• Political realities have stacked the deck against American workers
• The poultry industry recruited them. Now ICE raids are devastating their communities.