Local and National Union News
Teamsters join legal challenge to presidential executive orders that impair union and employee rights
June 13, 2018 | Today, the International Brotherhood of Teamsters joined with 12 other labor unions in bringing a lawsuit to stop the implementation of three executive orders issued by the President on May 25. Two of the orders impair long-established federal labor relations procedures by limiting the ability of federal workers and their union representatives to perform union business and by weakening the process for negotiating contracts on behalf of unionized federal employees. The third order seeks to impair the due process rights of employees alleged to have performance problems… Teamsters
Hoffa pledges solidarity with UAW during union's convention
June 13, 2018 | General President Hoffa addressed the 1,100 delegates at the United Auto Workers (UAW) 37th Constitutional Convention in Detroit yesterday. "Their is no greater solidarity than that between the Teamsters and the UAW," he said. "Next year is a pivotal moment for the UAW as you had into negotiations with the Big 3 [automakers]. I am here to tell you that the 1.4 million members of the Teamsters Union will be there to stand shoulder to shoulder with you." More at Teamsters
Bargaining Update: Committees discuss several important issues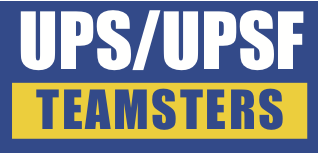 June 8, 2018 | This week the Teamsters National UPS Negotiating Committee convened for the ninth week of negotiations, and the union leaders discussed a variety of topics that are important to members. The committee met throughout the week, winding up Thursday afternoon. Topics that were discussed include pulling loads off the rails to create additional sleeper teams throughout the country; allowing destination locals to file grievances on subcontracting; 70-hour work week; health & welfare and pension; as well as wages and progressions… PDF update here.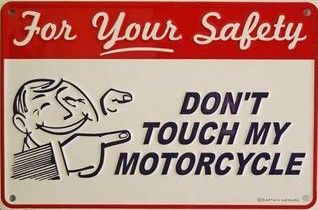 Bike run postponed
June 8, 2018 | Our 20th Annual Motorcycle Run scheduled for Saturday, June 16 has been postponed until later this year. Members who have signed up will be contacted directly. Stay tuned here for a re-scheduled date. Ride safe, brothers and sisters!
UPS, UPS Freight members vote overwhelmingly to authorize a strike
June 5, 2018 | UPS and UPS Freight members have approved giving their respective negotiating committees the right to call a strike, if necessary. UPS members voted by a 93% margin to authorize a strike; UPS Freight members by 91%. "This vote by our UPS and UPS Freight members gives the negotiating committees bargaining leverage this week and during subsequent negotiations for the national contract and the supplements," said Denis Taylor, Director of the Teamsters Package Division and Co-Chairman of the Teamsters National UPS Negotiating Committee. "It is very helpful to have the members' backing as we work toward negotiating strong contracts at UPS and UPS Freight."c vote results live Tuesday, June 5: Join a conference call at 8pm by dialing 877-229-8493 with ID code 111566, or listen and watch via a live web page at ibt.io/UPSstrikecount.
| | | |
| --- | --- | --- |
| | | |
| | | |
| | | |
June 18, 2018

|

ECONOMY

| Every workday, about 7,400 trucks mostly loaded with automotive parts rumble across the Ambassador Bridge connecting Detroit and Canada, at times snarling traffic along the busy corridor. But if President Donald Trump delivers on threats to slap 25 percent tariffs on imported vehicles and components, there will be far fewer big rigs heading to factories that are now humming close to capacity on both sides of the border. The tariff threat could be a negotiating ploy to restart stalled talks on the North American Free Trade Agreement. But it also could be real, since the administration already has imposed duties on $50 billion worth of Chinese imports, as well as steel and aluminum from China, the European Union, Canada and Mexico… myndnow.com
June 15, 2018

|

PUBLIC SECTOR UNIONS

| A new EPI report warns that the future wages and job quality of the nation's 17.3 million teachers, firefighters, and other state and local government workers are under threat. According to authors Heidi Shierholz and Celine McNicholas, a U.S. Supreme Court decision favoring the plaintiffs in Janus v. AFSCME Council 31 would weaken these workers' bargaining power and likely lead to disruptions in the critical services they provide. The report shows that unions are critical to worker wages: state and local government workers covered by a union contract earn between 10.7 and 13.6 percent more in hourly wages than their nonunion counterparts with the same levels of education and experience… Economic Policy Institute
June 15, 2018 |

WORKERS' RIGHTS

| A coalition of 13 unions and the Federal Workers Alliance (FWA) filed a lawsuit Wednesday challenging three executive orders President Trump issued last month to make it easier to fire federal employees. In a 32-page complaint filed in U.S. District Court for the District of Columbia, the unions, which also include the National Federation of Federal Employees, argue Trump's orders violate the due process and collective bargaining rights of workers employed by the federal government.. the unions say Trump has no authority to issue the orders under the Constitution itself or Congress… The Hill Related: "This is a democracy, not a monarchy with a king who can unilaterally eliminate the rights of Congress and federal works."
June 13, 2018 |

ORGANIZING

| Trump's Labor Board could kibosh it. On May 31, technicians at the Boeing factory in North Charleston, South Carolina voted to unionize and join the International Association of Machinists and Aerospace Workers …The labor victory follows two prior attempts to form a union. In 2015, the machinists withdrew a request for a union vote, claiming that a fair election couldn't be held due to "an atmosphere of threats, harassment and unprecedented political interference." Last year, the union suffered a huge defeat after employees voted 2,097-731 against joining the union. This time, the union voted within a smaller bargaining unit, often referred to as a "micro unit," and secured a 104-65 win on May 31. However, this win could be in jeopardy as Boeing has appealed the vote, arguing that the micro-unit election violates federal labor law… In These Times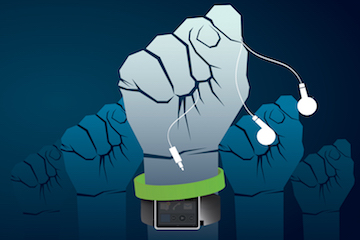 June 12, 2018 |

ORGANIZED LABOR

| Pew Research Center has just released it'd annual survey on public opinion and unions in the United States. As in the last few years, the general public views the decline of organized labor negatively. Fifty-one percent of respondents agreed the "reduction in union representation over the past 20 years has been mostly bad for working people" while just 35 percent said it was "mostly good."… The union favorability margin increases among both young people and low-income people… Jacobin
June 12, 2018

|

WAGES

| A scathing new report finds that hundreds of major corporations in the United States are repeat wage-theft offenders—committing the violations and then paying the subsequent fines as part of the cost of doing business. Jointly published on June 5 by Good Jobs First and Jobs with Justice Education Fund, the report finds that, since 2000, 450 firms have each paid at least $1 million each in settlements or judgments related to wage theft. And 600 companies paid a penalty in multiple cases of wage theft, indicating that punitive measures are not deterring these companies' violations. In some cases, the number of settlements and fines was stunning, with Hertz seeing 167 cases since 2000 and Walmart seeing 98 cases and shelling out $1.4 billion… Working In These Times