Local and National News
Update: Contract ratified at Penn Fibre; negotiations continue at Amports, others
Jan. 22, 2020 | Members at Penn Fibre approved in December a three-year contract that includes modest wage increases, improvements to the vacation allowance, and maintenance of Health & Welfare benefits. A new three-year agreement was ratified in December by members employed at Hallcon (formerly Renzenberger) providing significant wage increases, a signing bonus, cell phone and driver trainer pay, and language improvements that tighten up the employer's notification obligation to the union. Negotiations continue for successor contracts at Amports; Baltimore Sun (pressmen); Piedmont Airlines and Transdev. Preparations for bargaining are underway at Allied Bindary, Bimbo Bakeries (Stroehmann's), ALSCO, Airgas East, Contanda, Republic National Distribution Company, and State of Maryland.
Attention credit union members!
Jan. 21, 2020 | The Federal Credit Union located at the Baltimore offices will have a delayed opening Thursday, Jan. 23, 2020. The credit union will be open for business at 1 pm. We apologize for the inconvenience.
Tribune offering buyouts after hedge fund becomes largest shareholder
Jan. 15, 2020 | Tribune Publishing, the parent company of the Chicago Tribune, [the Baltimore Sun] and the struggling New York Daily News, is offering voluntary buyouts to [non-union] employees with eight or more years of service, it announced on Monday. "Although our digital successes provide good momentum, we continue to face industry-wide revenue challenges," Tim Knight, president and CEO of Tribune Publishing, said in an email to employees at all nine Tribune newspapers. "Further, to reduce expenses and avoid turning to company-wide reductions of the workforce as a last resort, the company is offering this voluntary separation incentive plan to all eligible employees with eight or more years of company service." NY Post
---
Older news items are available at 355 News.
| | | |
| --- | --- | --- |
| | | |
| | | |
| | | |
Jan. 22, 2020 |

LEGISLATION

| House Democrats are preparing to turn the focus back to their policy agenda now that impeachment has moved over to the Senate… Democratic leaders are aiming for a vote before President's Day on Feb. 17 on major legislation to strengthen union bargaining and to enact tougher penalties on employers that retaliate against workers seeking to unionize. The bill, called the Protecting the Right to Organize (PRO) Act, would prohibit employers from making workers attend meetings meant to dissuade them… The Hill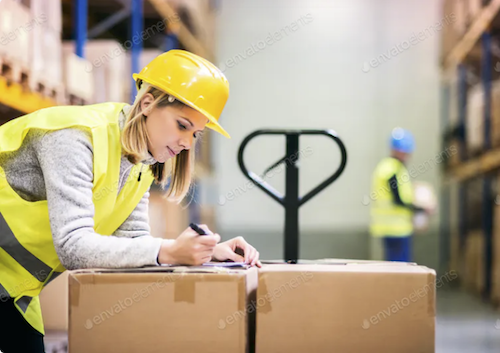 Jan. 21, 2020

|

ACTIVISM

| A decade that started with the worst recession in 75 years ended with a booming economy and record low unemployment rate. The "too big to fail" era also ushered in a new generation of workers far more progressive and activist than in the past. That's a great thing for the labor movement. Certainly, young workers are concerned with the same issues that were the focus of those who came before them — fair wages for fair work, access to quality health care, and a stable pension that will enable a dignified retirement. But we are also more expansive in our approach fighting for workplace protections against harassment and discrimination, demanding LGBTQ+ rights, advocating for clean building practices and green investments that protect our environment and address climate change; and ensuring a healthy work-life balance for all employees… CommonWealth
Jan. 20, 2020 |

ACTIVISM

| In what would have been his 91st birthday, we celebrate the towering legacy of Dr. Martin Luther King, Jr.—his moral force as a faith leader, his devotion to nonviolent resistance and, of course, the sacrifices he made to end legalized segregation in the South. But there is an often-overlooked aspect of his work: Dr. King was one of his era's most fearsome champions of working people coming together to organize, build power and improve their lives. Here is how he put it in a speech to the Illinois AFL-CIO convention in October 1965: "The labor movement was the principal force that transformed misery and despair into hope and progress. Out of its bold struggles, economic and social reform gave birth to unemployment insurance, old age pensions, government relief for the destitute, and, above all, new wage levels that meant not mere survival but a tolerable life…" The Root
Jan. 17, 2020 |

FAIR WAGES

| There rightfully has been a lot of focus recently on the need for good-paying jobs. We wrote about it last week in this space and will again right now. Why? Because it is important to counter the narrative being pushed by some that everything is going just great for workers. Interest in the topic certainly goes beyond the Teamster Nation Blog. In fact, a report released last week by the Brookings Institute painted a bleak picture of the state of working America, noting that 44 percent of workers – 53 million workers overall – earn barely enough to live on. Their median earnings come out to about $18,000 a year. Many of these low-wage workers are in what should be their prime earning years of 25 to 54 (64 percent) and are the primary earners or contribute substantially to their family living expenses (51 percent). About 37 percent have children, and 23 percent live below the poverty line. This is all happening, mind you, while $10 billion in cuts are made to the Supplemental Nutrition Assistance Program (SNAP, widely known as food stamps)... Teamsters Related: 14 states (including Maryland and Virginia), D.C. and New York City sue to stop Trump plan to slash food stamps for 700,000 unemployed people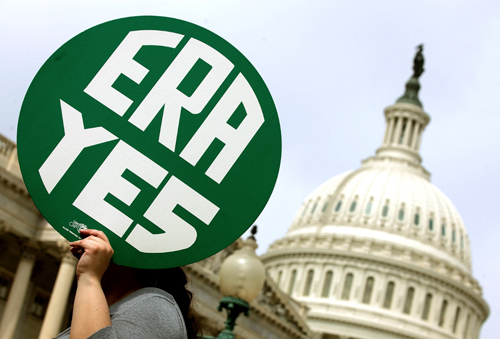 Jan. 16, 2020 |

EQUALITY

| Since Congress passed the Equal Rights Amendment in 1972, the proposal to enshrine gender equality in the Constitution has languished in state legislatures, failing to rack up the approvals in the three-quarters of states required of Constitutional amendments—until now. On Wednesday, Virginia became the 38th state to pass a resolution to ratify the ERA in its newly elected Democratic state legislature. The significance of the ERA lies in its power to strengthen existing anti-discrimination laws—on issues like pay equity, sexual violence, and pregnancy discrimination—by giving them the weight of a constitutional amendment that cannot easily be repealed, amended, or weakened in the courts, its proponents argue. But the victory, for now, is mostly symbolic… Mother Jones Photo:Chip Somodevilla/Getty Images
Jan. 15, 2020 |

VOTE2020

| The American labor movement has been under attack for decades, but you wouldn't know it from watching the Democratic primary debates. On Tuesday evening, moderators mentioned unions once — specifically a union, the AFL-CIO, and only to ask Bernie Sanders why he opposed the USMCA trade deal that the union endorsed. This meager exchange is still something of an improvement on most previous debates. When unions have come up at all, it's usually thanks to the candidates, who invoke "good union jobs" to polish their economic proposals or to criticize Medicare for All. To date, debate moderators themselves have not asked candidates a single direct question about labor rights… New York Magazine