Local and National Union News
After three back-to-back hurricanes, Teamsters leave no stone unturned
Sept. 26, 2017 | In less than a month, our membership has been devastated by three hurricanes that caused such catastrophic damage in so little time, it pales in comparison to anything else in recent memory. In the aftermath of these storms, Teamsters are on the front lines… teamsters.org Donate to the Teamsters Disaster Relief Fund here.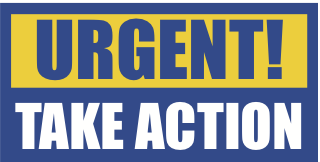 Tell your senator to vote against another bad health care bill
Sept. 21, 2017 | The Senate is once again considering healthcare legislation that would harm working families in America. The Graham-Cassidy amendment to repeal and replace the Affordable Care Act will eliminate certain taxes like the medical device tax but retain the 40% excise tax on high quality health care plans. Known as the "Cadillac Tax", it ultimately places an unfair penalty on our collectively bargained health care benefits. This legislation will have real, negative impacts on healthcare for American families. Take action now!
Local 355 retirees celebrate summer with annual party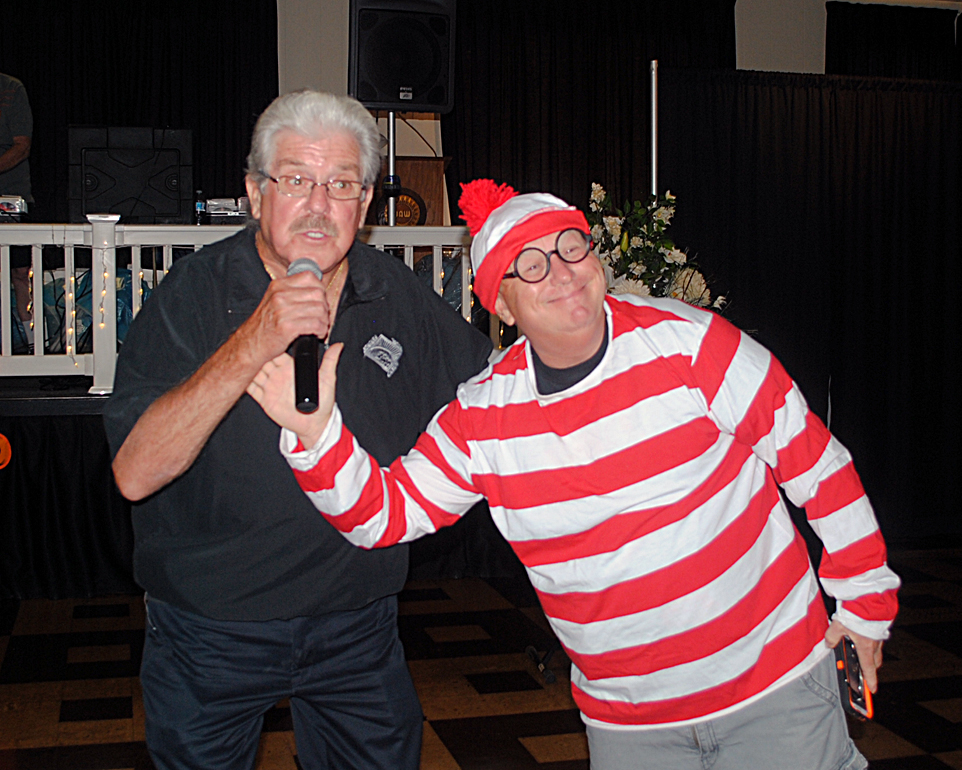 Sept. 21, 2017 | Our Local's retiree group, Association of Retired Members, are an active organization of more than 600 members who enjoy fellowship and fun. According to A.R.M. president, Bob Eney, this year's Summer Party was yet another huge success, in large part to the volunteers who work hard to make it all happen. Speaking of work: Every week a core group of Local 355 retirees gather at the Baltimore hall to provide assistance with building and lawn maintenance, preparation of the hall for meetings, and contribute to the end-of-year cookouts. The group also supports our organizing efforts. Check out their newsletters here. More photos...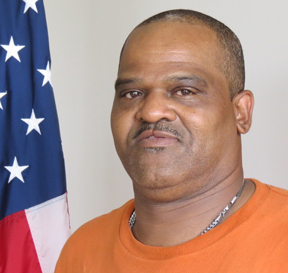 Greene named Local 355 trustee
Sept. 20, 2017 | Chris Greene (Sysco), a Local 355 Teamster for 25 years and Sysco shop steward since 2001, has been appointed to the Local 355 Executive Board as trustee. He is one of three Local Union trustees whose duty it is to monitor the finances of the Local and help it achieve its overall mission and objectives.
After member is deported, New York Teamsters declare themselves sanctuary union
Sept. 20, 2017 | Following the expedited deportation of one of its union leaders with no criminal record, Teamsters Joint Council 16 passed a resolution to become a sanctuary union. "Immigrant rights and labor rights are explicitly tied together. You can't have one without the other. It is obvious we are tied together, and there is no way that we could say that we are not a union of immigrants." A conversation with George Miranda, the president of the 120,000-member Teamsters Joint Council 16, which is an umbrella group made up of 27 different local unions in New York City. inthesetimes.com
Teamsters UPS and UPS Freight screening committees to meet Sept. 25th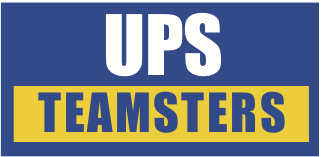 Sept. 20, 2017 | The UPS and UPS Freight Screening Committees are scheduled for September 25th and the Two-Person Review is scheduled for October 17th. Teamsters Package Division Director Denis Taylor, Co-Chair of the UPS National Negotiating Committee, will lead the meetings along with Kris Taylor who is Co-Chair of the UPS Freight National Negotiating Committee. Learn more about the proposal process.
Union opposes new seasonal vehicle classification, issues multiple info requests
Sept. 18, 2017 | Last Friday, Package Division Director Denis Taylor sent a letter to UPS Labor to express the objections of both the master and supplemental negotiating committees to UPS's unilateral move to create a new "Seasonal Personal Vehicle Driver" (SPVD) classification. Taylor's letter expressed his belief that new job classifications are mandatory subjects of bargaining and UPS needs to negotiate with the union over SPVD drivers. The letter also outlines multiple specific requests for information from the company regarding its SPVD program.
| | | |
| --- | --- | --- |
| | | |
| | | |
| | | |
Sept. 26, 2017 |

TRADE AGREEMENTS

| The Teamsters, with members in transport and manufacturing in both the U.S. and Canada, brought leaders to Ottawa over the weekend to influence the on-going secret NAFTA renegotiation. Several issues that are priorities for Teamsters are on the table in the third round of talks, including workers' rights, highway safety and dairy market access… teamsters.org Related: U.S. homes in on labor, investment as top officials join talks...Reuters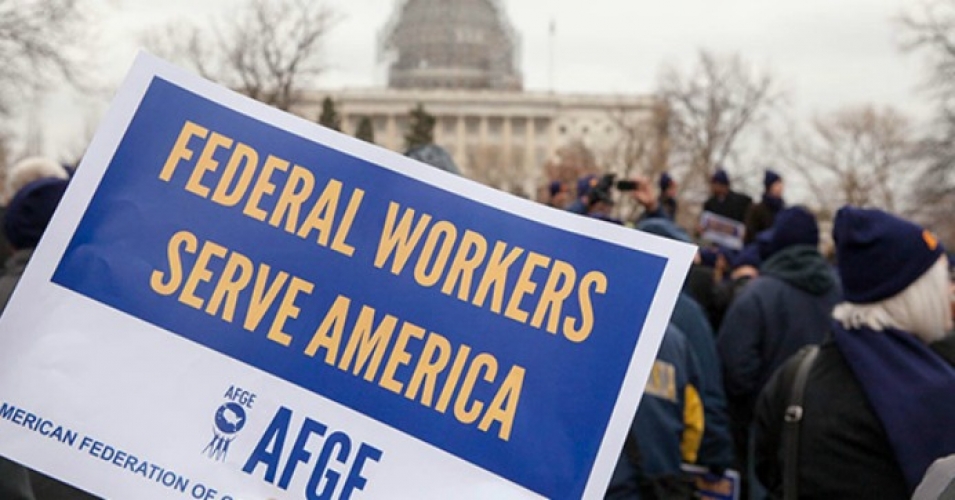 Sept. 25, 2017 |

WAR ON WORKERS

| The president is keeping federal wages down, enraging public unions and their allies. On August 31, in an executive action that went largely unremarked upon, Donald Trump slashed automatic annual wage increases for most federal workers in 2018 from an expected 1.9 percent across the board, with substantial additional boosts for workers in certain locations, to just 1.4 percent across the board... At first blush, the cut looks tiny, especially compared to the senseless severity of Trump's 2018 budget proposal. But this small move may be the prelude to a coming war on federal employee salaries and benefits... vice.com
Sept. 25, 2017

|

WORKERS' RIGHTS

| The Supreme Court returns Monday from its summer vacation for the first full term where Neil Grouch will occupy a seat at the far end of the Court's bench. And the Court will open this term with a trio of cases that are very likely to immunize many employers from consequences for their illegal actions. The three cases all involve employment contracts cutting off employee's rights to sue their employer for legal violations…

thinkprogress.org
Sept. 22, 2017 |

BOOK REVIEW

| Their names are enshrined on legal cases that became law, and cited ever after as precedents. But the stories of the lead plaintiffs who went to court and ended up making history got lost. Author Gillian Thomas wanted to find these women, recover their stories, and pay tribute to them. These are accounts of women working on factory assembly lines, as bank tellers and bank receptionists, forklift drivers, a state trooper – women working in factories, on the railroad, at United Parcel Service (UPS), who used the lever of Title VII of the Civil Rights Act of 1964 to reconstruct the legal rights of women in the workplace. Today, we take for granted… laborpress.org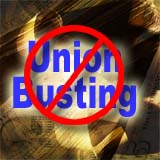 Sept. 21, 2017 |

LABOR

| President Trump's nominee for the top attorney job at the NLRB argued against a now-defunct air traffic controllers union in a case that critics consider a key event contributing to decades of decline of union membership and wage stagnation. Peter Robb was nominated Sept. 15 by the White House to serve as general counsel of the National Labor Relations Board. Robb was the lead attorney in a controversial case that resulted in the firing of thousands of striking workers and the decertification of the Professional Air Traffic Controllers Organization… "The PATCO case was probably the most important labor conflict of the last part of the 20th century"… bna.com Related: Union representing workers at the U.S. Department of Labor are up in arms over plans to induct union-busting former President Reagan into the Labor Department's Hall of Fame…workersindependentnews.com
Sept. 20, 2017

|

JOBS

| … With employers adding more than two million jobs a year, some economists suspect that American workers — after being pummeled by a furious mix of globalization and automation, strangled by monetary policy that has restrained economic activity in the name of low inflation, and slapped around by government hostility toward unions and labor regulations — may finally be in for a break. But even as they forecast a brighter future for the working class, these economists also worry that the new age of tight labor markets and rising wages will create a different sort of challenge…nytimes.com