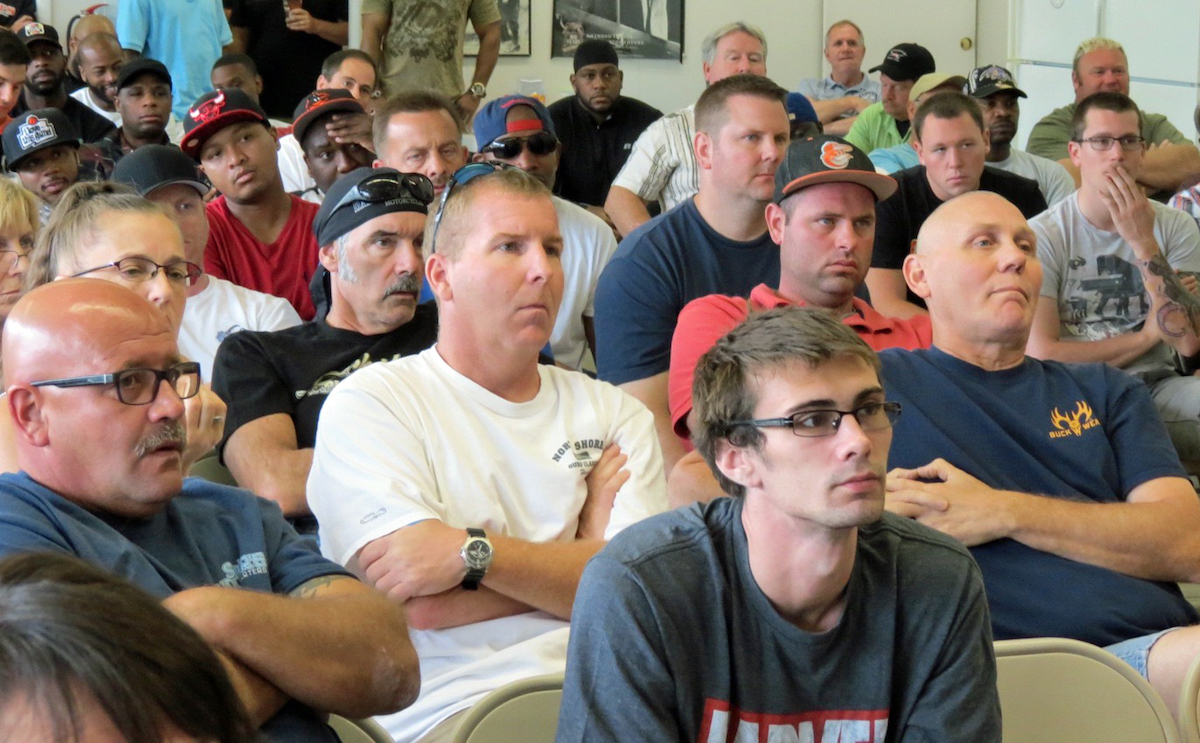 Aug. 8, 2017 | (Edited.) Eastern Shore and Baltimore-area UPS members met last weekend with the Local 355 leadership and UPS business agents to remit and discuss bargaining proposals to submit to the national negotations committee. The current National Master Agreement and regional supplement expire July 31, 2018. UPS Freight members will hold their proposal meetings this coming weekend. Pictures from all the meetings will be posted in the photo gallery soon. (Click here to view photos from the Aug. 5-6 UPS meetings.) UPS is the single largest employer of our union, representing more than 250,000 workers nationwide. Local 355 represents more than 2,000 UPS employees working at
Baltimore and Eastern Shore locations

.

PHOTO/TEAMSTERS JOINT COUNCIL 62
Local and National Union News
Teamsters convince Congress to block driverless trucks
Aug. 8, 2017 | ... The Teamsters is fighting tooth-and-nail against the legal implementation of autonomous trucks in the US. Last week it successfully lobbied Congress to place a 10,000 pound weight-limit on current driverless vehicle legislation. The legislation represents a rare example of bipartisanship under the current administration; it passed with a vote of 54-0. thenextweb.com
Hoffa: Get serious about good jobs
Aug. 8, 2017 | … To create good jobs that fuel economic expansion, out country needs to have a well-trained workforce. The Democrats' "A Better Deal" proposal calls for an increase in registered apprenticeships and work-based learning programs by doubling federal funding for them. If Congress makes such programs a priority, young people and those currently out of work can benefit from the increased government investment. That will raise wages while reducing the burden on various public assistance programs… detriotnews.com
Proposal Meetings: 'For the union to be successful, we need your in put'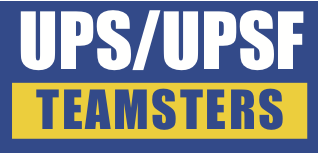 Aug. 2, 2017 | UPS membership meetings are scheduled (dates and locations here) to discuss and submit proposals for upcoming contract negotiations. In a message to all UPS and UPS Freight members, Local 355 President and National Negotiating Committee member Denis Taylor, said: "The time is coming very soon when your union will begin to bargain the largest private sector labor contract in the country. For us to be successful, we need your input. What are the issues most important to your family? How can we best protect our working conditions? What can we do to strengthen your job security? Our request meetings are just the beginning of a process that will culminate in an agreement that meets or exceeds the needs of our membership. Your participation along the way is critical to our success. Please attend these important meetings at the times scheduled here." Please note: If you are not yet a teamster355.com registered user, sign up now to stay informed!
Helpful information posted here every Monday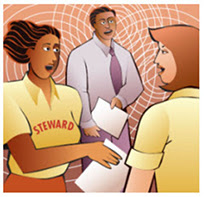 Aug. 1, 2017 | Educational information that can help you better understand your union, your role in it and your responsibility to it is available in the Members Resources section under Members and Shop Stewards. Short helpful tips that define a contract campaign, how the bargaining process works, why – and how – a grievance is filed and presented, the importance of confidentiality issues, when a case goes to arbitration, your role in an arbitration, some cautionary notes about insubordination, are among the useful information we've made available to help you be a more informed union member or steward. Check in every Monday for something new you can use.
| | | |
| --- | --- | --- |
| | | |
| | | |
| | | |
Aug. 10, 2017

| WORKERS' RIGHTS |

A group of high-profile Democratic Senators, led by Sherrod Brown of Ohio, wrote letters to the nation's top retail CEOs Monday, demanding they crack down on trucking companies that turned their workers into modern-day indentured servants. The call to action comes in response to a yearlong USA TODAY Network investigation that found port trucking companies in California forced their drivers into debt, pressured them to work up to 20 hours a day and paid them pennies an hour. "As a major U.S. corporation," the senators wrote, "you also have a role to play in ensuing that you are not complicit in the mistreatment of port truck drivers and that American consumers, your customers, are not unwittingly supporting labor abuses in the United States."…

usatoday.com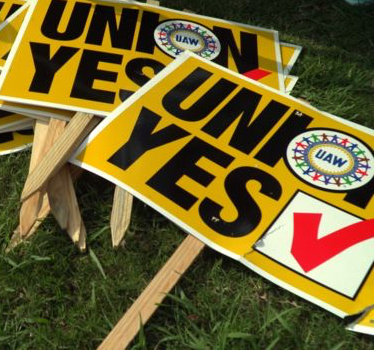 Aug. 9, 2017 |

WAR ON WORKERS

| … According to employee reports, and complaints from federal authorities, the auto giant threatened, coerced, and retaliated against those who supported joining in union. Managers screened anti-union videos on a continuous loop in plant breakrooms and pulled individuals into intimidating meetings to pressure them to vote against their own interest. Operating in a state scarred by slavery, Jim Crow laws, and the struggle for civil rights, Nissan has a shameful record of oppressing its predominately African-American workforce and suppressing their votes. It's no accident that the Canton plant [Mississippi] is one of only three Nissan facilities in the world where the corporation resists working people negotiating over the terms of their work. During the most recent presidential election, managers told some employees they could not make an accommodations for them to vote if they were scheduled for 12-hour shifts that conflicted with voting hours…jobswithjustice.org
Aug. 8, 2017

|

SOCIAL JUSTICE

| … So how did the word "entitlement" become such a mean spirited place where we listen to and even agree with arguments that "entitlements" must be slashed? Perhaps it is the politics of fear. When we operate from a zero sum mentality it is easy to become frightened that if we provide for others there will not be enough for us. If everyone receiving entitlements are viewed as just pigs, selfishly slurping at the trough, then indeed the rest of us will be left with nothing. But, what if it's not a zero sum game? laborpress.com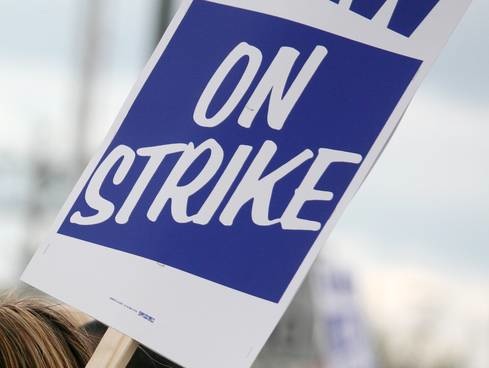 Aug. 7, 2017 |

LABOR HISTORY

| Twenty years ago, the Teamsters' national strike against United Parcel Service (UPS) produced panic, if not outright hysteria, in the corporate boardrooms of the United States. The editorial writers of the Wall Street Journal were at their wits' end: "The UPS strike is so weird it's hard to know where to begin. Somehow, we're supposed to believe that the mighty Teamsters has suddenly decided it must paralyze the nation's parcel-distribution system to have it out over mostly voluntary part-timers and various pension arcana. These matters may be worth an argument, but Armageddon? What's this weird, awful strike about anyway?" Everybody else, though, seemed to get it…jacobinmag.com
Aug. 2, 2017

|

WAGES

| Raising the minimum wage to a living wage level of $15 an hour over the next seven years would have the effect of raising the pay of more than 41 million workers nationwide, a new report stated. The document, released on the eighth anniversary of the last federal minimum wage increase by the National Employment Law Project (NELP), showed the greatest gains would come in the 21 states whose wage floor is tied to the $7.25 an hour federal standard. There, some 20.7 million workers would benefit… teamster.org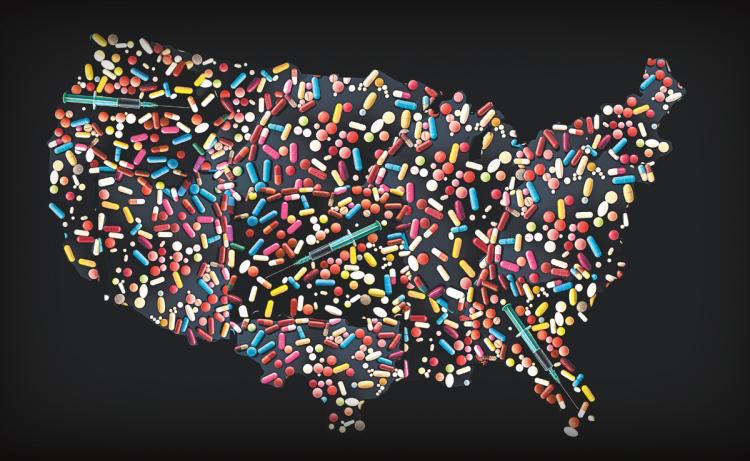 Aug. 1, 2017 |

HEALTH & SAFETY

| President Trump's commission on opioid abuse urged the administration to take immediate action by declaring the epidemic a national emergency and expanding access to treatment to alleviate the crisis. "With approximately 142 Americans dying every day, America is enduring a death toll equal to September 11th every three weeks," the commission said in a report issued Monday. Four states – Arizona, Florida, Maryland and Virginia – already have designated opioid addiction as a public health emergency. A White House statement said the administration will "immediately" begin reviewing the panel's recommendations... huffingtonpost.com Related: The Teamsters Union is leading a shareholder effort to demand accountability from our country's largest wholesale drug distributors for their role in fueling the opioid epidemic.