Local and National Union News
Hoffa talks tariffs, pension on Fox Business News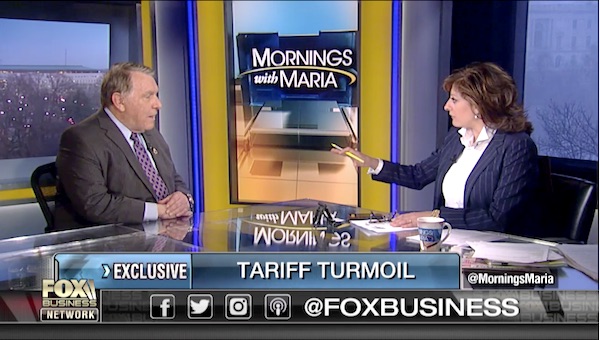 Mar. 21, 2018 | "There's a national emergency right now to protect American jobs," Hoffa told FOX Business' Maria Bartiromo during an interview on Wednesday. "We need steel for national security, we need aluminum. We need to have strong, strong companies here. This is the beginning of something that will save American jobs and protect American security…" Watch the interview.
Brewery reform taps out as House committee rejects bill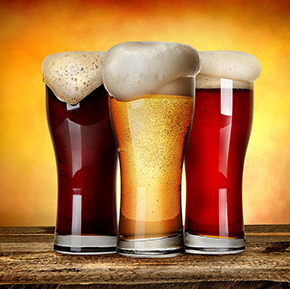 Mar. 20, 2018 | Unhappy with Comptroller Peter Franchot's bold venture into policymaking, a House committee voted 17-4 against the Reform on Tap bill the Democratic comptroller had been pushing for months as the best way to fix what he viewed as flawed beer regulations approved last year by the General Assembly…"This bill would have had devastating consequences for many family-owned small businesses that have been in Maryland for generations," said Best, vice president of the Maryland Beer Wholesalers Association. "We're glad to keep working with brewers to sell more Maryland beer in what's been a historic year for craft beer expansion in the Maryland brewing industry." Baltimore Sun
Ferro retires as Tronc chairman ahead of Union-Tribune sale
Mar. 19, 2018 | Michael Ferro is retiring, effective immediately, from the board of Tronc ahead of the newspaper chain's $500 million sale of the Los Angeles Times and other California assets. While Ferro is stepping down from the Tronc board, he will continue in his role as a paid management consultant to the company, a result of a three-year, $15 million deal struck in December... Baltimore Sun
DHL steps back into U.S. package delivery in challenges to UPS, FedEx
Mar. 19, 2018 | DHL said Thursday it is launching a new same-day and next-day delivery service for online retailers in Chicago, New York and Los Angeles. The service will expand to Dallas, Atlanta, San Francisco and Washington, D.C., by the end of the year, and will rapidly add more cities over the next few years…DHL's move to launch some U.S. delivery services again could increase competition for both UPS and FedEx, currently the dominant players in speedy e-commerce deliveries in the U.S… Wall Street Journal
Hoffa: Pension committee must deliver on retirement promise
Mar. 19, 2018 | Years of hard work by Teamsters, retirees and other unions to reform the faltering multiemployer pension system finally are paying off. Late last month, congressional leaders announced the members of a bipartisan congressional pension committee, tasked with finding a solution to the nation's looming pension crisis by this November, and the panel met for the first time on Wednesday. It's not a moment too soon… As it stands, there are about 200 multi employer plans across the country –including the Teamsters' Central States Pension Fund – that are in danger of falling… The Hill
Teamsters, ABF grapple with detailed economics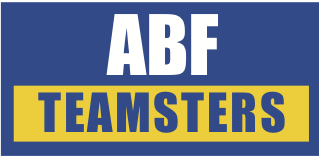 Mar. 16, 2018 | The Teamsters National Freight Industry Negotiating Committee (TNFINC) and ABF Freight System began discussing wages and benefits this week and the Teamsters remain committed to fighting hard to protect members' interests. The current 2013-2018 contract expires at the end of this month. After several weeks of progress on language issues, the inevitable topic of pay and benefits has now been formally opened. As expected at this stage, the parties appear far apart… Read the update at Teamsters
Liquor industry is pushing to get self-driving cars on the road
Mar. 16, 2018 | Automakers and tech firms have long been the ones hustling to get self-driving cars onto streets. Now they've been joined by a surprise ally: America's alcohol industry. In recent weeks, two industry groups — one representing wine and liquor wholesalers, the other representing large producers — have thrown their weight behind coalitions lobbying to get autonomous vehicles on the road faster… Los Angeles Times
| | | |
| --- | --- | --- |
| | | |
| | | |
| | | |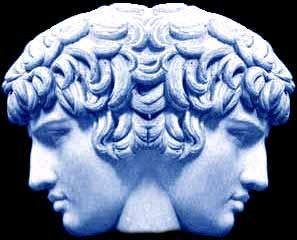 Mar. 22, 2018

| OPINION |

In their quest for even bigger profit margins, the rich and powerful have always tried to divide and suppress working people. Whether they're seeking to quash worker protections, lower wages, cut benefits or weasel out of pension obligations, they know their biggest roadblock to unchecked power has always been a strong union. Today, those forces are as shameless and well-funded as ever. This time, a flurry of corporate interests has launched a full-blown assault on working people through the courts, attempting to strip unions of our ability to effectively advocate for public workers… NY Daily News
Mar. 21, 2018 |

PENSIONS

| Big business beat the nation's workers, retirees and savers in federal court as the Fifth U.S. Circuit Court of Appeals has tossed out the Labor Department's fiduciary rule – the one that requires your pension and IRA advisors to put your interests first. The 2-1 decision by a panel of the judges on March 15 upset the National Consumers League, one of many consumer groups which lobbied for the rule, handed down during the Obama administration. The court, "with Chief Justice Carl Stewart offering a spirited dissent, issued a legally flawed decision that undoes a critically important Labor Department rule intended to protect the financial interests of retirees and other investors," said NCL Executive Director Sally Greenberg. "Simply put, the DOL rule requires financial advisors to put the interests of their clients first. …"

People's World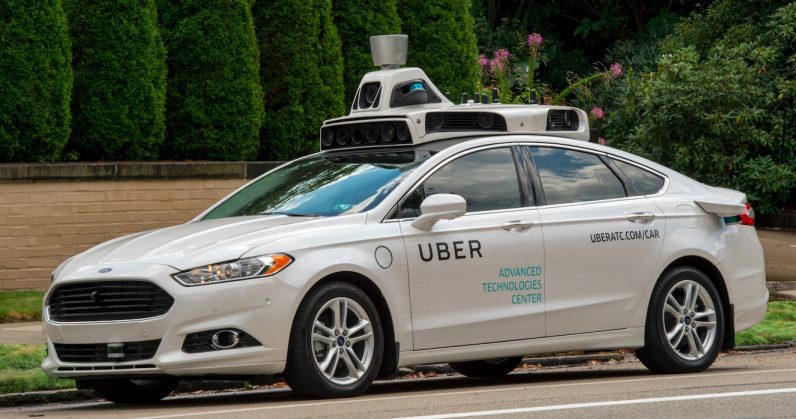 Mar. 20, 2018 |

DRIVERLESS TECHNOLOGY

| The largest union for U.S. truck drivers, which has taken a cautious view of autonomous vehicles, called for stronger safeguards after a self-driving SUV operated by Uber Technologies Inc. killed a pedestrian in Phoenix on Sunday. In a statement, the International Brotherhood of Teamsters said it was "deeply concerned" with how self-driving vehicles are being tested on public roads and highways…The Teamsters union has urged lawmakers to slow legislation that would preempt state laws and allow companies to deploy self-driving cars without steering wheels, foot pedals or other features in greater numbers than possible now. The group convinced lawmakers to limit the bills' reach to passenger cars and light trucks and not bigger, commercial trucks driven by many Teamster members… Transport Topics Read the IBT statement here.
Mar. 19, 2018 |

WORKERS' RIGHTS

| McDonald's and the U.S. National Labor Relations Board asked an agency judge to approve the settlement of a long-running workplace-retaliation case, cutting short a trial that could lead to increased corporate liability for alleged wrongdoing by franchisees. The trial, which was to resume Monday after a two-month delay, stems from claims by McDonald's franchise employees that they were fired for joining a national effort to obtain a $15 hourly wage, the so-called Fight For $15 movement backed by the Service Employees International Union. ""Donald Trump's NLRB is trying to railroad workers into terrible settlements and let corporations violating labor laws off the hook," Senator Elizabeth Warren (D-MA) said in a statement…"Today's proposal by McDonalds is not a settlement. In a real settlement, McDonald's would take responsibility" for the alleged actions of its franchisees, said Micah Wissinger, an attorney for the Fast Food Workers Organizing Committee. "We look forward to presenting our objections to the judge."… Bloomberg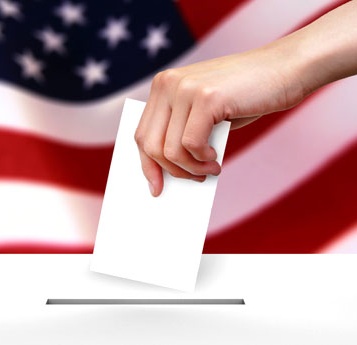 Mar. 16, 2018 |

ELECTIONS

| Teamsters and other labor allies in western Pennsylvania worked long hours in the days leading up to a special U.S. House election this week letting union members in the district know there was only one candidate who would stand up for their families. And the effort paid off. Conor Lamb (D), an ex-federal prosecutor and Marine with strong family ties to the area, prevailed by the thinnest of margins because people like Jamie Masciarelli put in the time going workplace to workplace to make sure he did. Masciarelli, a member of Local 249 and chief steward at Vogel Disposal, spent the week before Tuesday's election making sure his fellow Teamsters were educated on the issues. It was the first time Masciarelli had worked as a "lost timer", but he said the effort was well worth it. "We tried to get into the members' heads that it is important to vote pro-labor," he said… Teamster
Mar. 15, 2018 |

UNIONS

| […] Many believe that the West Virginia teachers' strike foreshadows a new era in American unionism. As workers become more involved in their unions through increased member-to-member communication, they move toward activism and solidarity. States that have balanced budgets on the backs of public employees are vulnerable to backlash, like we just witnessed in West Virginia. Workers who have become frustrated with a system that victimizes them and their families will look for a vehicle to strike back. That vehicle has and always will be the American union movement… NW Labor Press