Local and National Union News
Clare Rose, Teamsters have TA after weeks of strike
July 17, 2017 | Clare Rose and its 130 delivery drivers and warehouse workers have negotiated a new contract, ending a nearly three-month strike against East Yaphank beer distributor, company and union officials said. The deal restores pension contributions for workers but removes a sales function that had been responsible for part of drivers' pay. Ed Weber, president of Local 812, said in a statement the union was pleased to reach and agreement "that preserved our pension and provides fair wages under a new sales model." … newsday.com
Attention drivers: YRC and New Penn are hiring
July 13, 2017 | If you (or a friend or family member) carry a CDL with hazmat, doubles, and tanker endorsements, and looking for a job, Teamster employers YRC and New Penn are looking for drivers. To apply, visit yrc.com and newpenn.com.
Schooling the boss on safety at UPS
July 13, 2017 | On May 8, Esteban Garcia sat beside a supervisor in his truck for his annual safety ride. As a 16-year UPS driver and member of Teamsters Local 177 in Hillside, NJ, Garcia is well-versed in the safety procedures which are spelled out in the National Master Agreement. But his supervisor didn't seem to think those policies applied to him… teamster.org
Solid waste workers in CA win union after 10-year fight
July 13, 2017 | A Teamsters win after a decade-long effort by waste workers in Santa Ros, Calif., highlighted a spate of union victories that produced a total of at least 950 members. But the victory in Santa Rosa at the Ratto Group, a non-union firm that low-balled its pay scales and paid scant attention to safety, was especially meaningful, as Ratto was undercutting other, unionized, solid waste hauler workers… peoplesworld.org
| | | |
| --- | --- | --- |
| | | |
| | | |
| | | |
July 19, 2017
|
WORKERS' RIGHTS
|
… Led by President Donald Trump appointee Ajit Pai, the FCC is working to roll back rules that ensure the free and open flow of information on the internet. Net neutrality supports the open and free flow of information—without discrimination and without favoring content or services….Make no mistake: Net neutrality is one of the defining workers' rights and civil rights issue of our time. We all know the internet is driving changes in culture, politics and the economy. It is also one of the key spaces where workers can organize—and where mass movements for racial and economic justice blossom and build power….
inthesetimes.com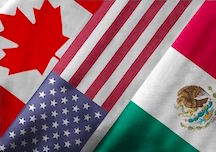 July 18, 2017 |

TRADE AGREEMENTS

| US labor union leaders and Democratic lawmakers on Monday reminded President Trump they expect him to keep election campaign promises to protect American workers in NAFTA talks, but they stopped short of demanding termination of the 1994 trade pact with Canada and Mexico. Their comments came hours before US trade representative Robert Lighthizer was to outline the administration's priorities for the talks. Under US "fast-track" rules, the administration must release the priorities 30 days before negotiations begin. President Richard Trumka of the AFL-CIO, an umbrella organization of unions representing 12.5 million workers, said the North American Free Trade Agreement had been an "unequivocal failure" and should be completely renegotiated… csmonitor.com Related: AFL-CIO says working people should do the re-write
July 17, 2017

|

COLLECTIVE BARGAINING

| … Randy Johnson, senior vice president of labor, immigration and employee benefits at the U.S. Chamber of Commerce, noted the majority of NLRB policies come from rulings in cases that are brought before the board, so it has to wait for a case before it can reverse a policy. "It's not going to be instantaneous," he said. The cases that come before the board depend largely on the board's general council, Richard Griffin Jr., who was appointed by President Obama in 2013. But employee rights groups are quick to point out that Griffin's term expires in November… thehill.com
July 14, 2017 |

RIGHT TO WORK

| Within the next year, the Supreme Court is likely to rule on the latest existential threat to workers and their unions: Janus v. AFSCME. Like last year's Friedrich's v. CTA – a bullet dodged with Justice Antonin Scalia's unexpected death – the Janus case is a blatant attack on working people by right-winged, moneyed special interests who want to take away workers' freedom to come together and negotiate for a better life. For years, the Right has been hammering through state-level "right-to-work" laws in an effort to kill public sector unionism: it would see victory in the Janus case as the coup de grace. If the [U.S. Supreme] Court rules in favor of the Janus plaintiff and the Illinois public sector worker whose case not to pay union dues is being argued by the right-wing Liberty Justice Center and the National Right to Work Foundation – then right to work could become the law of the land in the public sector… There are more insidious effects… inthesetimes.com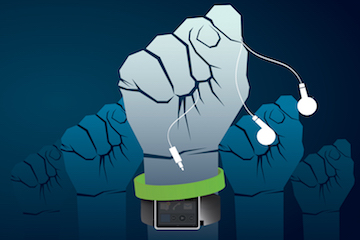 July 13, 2017 |

OPINION

| ...
Belonging to a union is a form of education that the current national political regime

opposes

and that states have been working to

weaken

so that we are unable to be fairly compensated for our work. The dangers of not being able to receive information about wages, hours and working conditions or the bargaining power that unions provide are legion. People like me, who have mental museums filled with memories of the stability that came with our parents' union jobs, could be the perfect leaders of the next labor union renaissance. We millennials, many of whom entered the work force during the last recession, have borne the brunt of the country's recent decline in employment quality…nytimes.com
Related: How millennials can make their mark on unions.
July 12, 2017
|

COMMENTARY

|
The wailing in our country about the "invasion of immigrants" has been long and loud. As one complainant put it, "Few of their children in the country learn English… The signs in our streets have inscriptions in both languages…Unless the stream of the importation could be turned they will soon so outnumber us that all the advantages we have will not be able to preserve our language, and even our government will become precarious." That's not some diatribe from the alt-right. It's the anxious cry of none other than Ben Franklin, deploring the wave of Germans pouring into the colony of Pennsylvania in the 1750s… inthesetimes.com