Local and National News
We want your video questions for presidential candidates
Nov. 6, 2019 | Deadline for submissions is Friday, Nov. 22 ... The Teamsters Union is hosting a Presidential Candidate Forum on Dec. 7, 2019, featuring several of the leading Democratic contenders. We want the candidates to hear directly from Teamsters members – that's why you're being asked to submit a video with your question for the candidates. Details here.
---
Pittsburgh Post-Gazette lays off 30 Local 211 Teamsters
Nov. 15, 2019 | Block Communications, Inc.'s unconscionable economic assault on unions at the Pittsburgh Post-Gazette continues with the illegal laying off Sunday of about 30 Teamsters and three pressmen who are also Teamsters. Those let go have decades of service to the paper yet have only been offered a paltry maximum of six weeks severance pay. In keeping with its cruel tactics, the Toledo-based, Block family-owned media company made sure that most of the Teamsters who remain were put on part-time status, meaning they will lose their health care benefits… Teamsters
Teamsters honor veterans
Nov. 11, 2019 | Dear Active-Duty and Veteran Teamsters: Veterans Day is a time to remember the contributions of all those who are or have served in the nation's armed forces protecting our freedom. The Teamsters recognize the sacrifice those in the military incur and are honored that so many have chosen to become a part of our union family. Since World War I, Teamster members have been involved in all our nation's wars… Continued at Teamsters
Older news items are available at 355 News.
| | | |
| --- | --- | --- |
| | | |
| | | |
| | | |
Nov. 19, 2019 |

COMMENTARY

| […] many of the jobs created recently aren't full time, pay too little or don't offer necessities such as health insurance or retirement benefits. Any old job won't do. Too many won't lift Americans out of poverty so workers can share in the nation's economic recovery. Businesses need to invest in worker training so they have the necessary skills that not only pay well but help companies and the economy grow. But it is unlikely to happen on its own without lawmakers getting involved. That's why the Teamsters were encouraged to see congressional Democrats last week roll out a new agenda that will focus on raising wages and improving jobs skills. It also stressed that workers should be treated fairly when it comes to job protections, health care, work-life balance, and retirement… Valliant News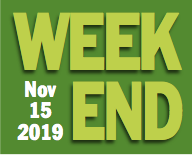 • The GM strike and the future of the UAW
• Want a four-day workweek? Unionize!
• '9 To 5' is still a radical movie for 3 big reasons
• The hottest stop for 2020 candidates? The picket line.
• Survey: Workers feel pressure to work when they're sick
• Push to raise minimum wage goes local, at airports, hotels
• Judge: Hogan administration violated labor laws against largest state union
• Teamsters: Garbage hauling no longer a dirty job but still essential to city life
• Why the workplace of the future must include older workers
• Latest data show Trump's most touted economic policies have failed workers
• Hearst staffers vote to form one of the media industry's largest unions
• Gift idea: 2020 calendar packed with positivity
Nov. 15, 2019

|

ORGANIZING

| Under the supervision of two foremen, workers clad in white coveralls use a sandblaster and other power tools to remove corrosion from airplane parts. A sign posted nearby in all capital letters reads, "This is a union shop." Workers, the sign says, have the right to file a grievance if they have suffered a hardship or feel like they haven't been treated fairly. But this isn't a workplace. It's a classroom—and the workers are high school sophomores… Education Week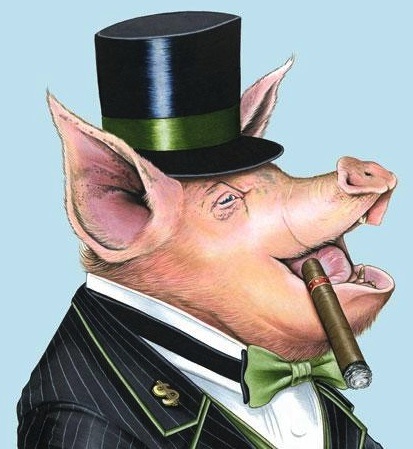 Nov. 14, 2019 |

ORGANIZING

| The Teamsters for years have been at the forefront of pushing back on excessive CEO pay. Now the union is glad to see some on Capitol Hill agree. Lawmakers yesterday rolled out the Tax Excessive CEO Pay Act, which would impose tax rate increases on companies with CEO-to-median-worker pay rates greater than 50-to-1. Penalties would begin with a 0.5 percent corporate rate tax increase for those at the lower end, rising to a five percent increase for companies with a ratio greater than 500-to-1. The tax is expected to raise $150 billion over 10 years. Several Teamster employers have been guilty of such pay disparity, including XPO Logistics, where CEO Bradley Jacobs' pay exceed workers 361:1; Republic Services Group, where CEO Donald Slager's pay is 183 times higher than the average worker; and UNFI, whose CEO Steven Spinner earns 96 times the company's median worker… Teamster.org
Nov. 13, 2019 |

COLLECTIVE ACTION

| On the campaign trail, Donald Trump pledged to get rid of NAFTA, and once in office, he killed Barack Obama's Trans-Pacific Partnership. Neither of those trade policies were worth mourning. But now he has produced a "renegotiated" NAFTA-the United States-Mexico-Canada Agreement or USMCA-whose purpose is the same as the original: to eliminate "rules that interfere with cross-border commercial activity" and "to craft laws that facilitate these activities," according to the Canadian union, UNIFOR. In other words, the purpose of the new agreement is to provide profit-making opportunities for large corporations-the same purpose that led to the disastrous impact of the old one… Peoples World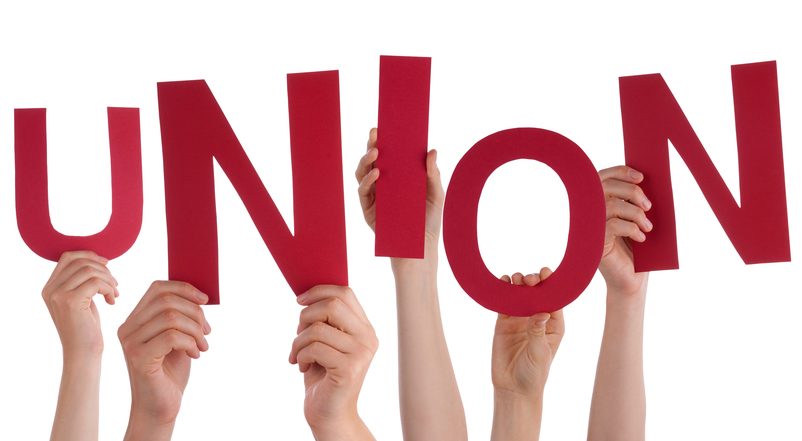 Nov. 12, 2019 |

UNION POWER

| After decades of declining membership and seemingly sidelined authority, a series of national strikes have put unions back in the spotlight. And as economic inequality has become a hot-button issue for workers and candidates on the 2020 campaign trail, some experts have said a surge of emboldened organized labor movements could be on the horizon… "Union organizers I've talked to have said that there is a dramatic pick-up in the number of people interested in organizing and trying to gain collective bargaining," Larry Mishel, a labor expert and distinguished fellow at the Economic Policy Institute, told ABC News… ABC News
Nov. 11, 2019 |

U.S. HISTORY

| If you don't have social media, don't know why Monday is a federal holiday or have otherwise been living under a rock, Monday is Veterans Day. That's Veterans Day — as opposed to Veteran's Day, Veterans' Day, Armistice Day or Memorial Day. Americans have celebrated living and deceased veterans — all those who served the country in any branch of the military — on Nov. 11 since it was first officially marked by Congress in 1926, eight years after World War I ended on what was known as Armistice Day, Nov. 11, 1918. The observance was called Armistice Day for this reason, until President Dwight Eisenhower changed the name in 1954 to be inclusive of all veterans, not just those who served in World War I… Baltimore Sun