Local and National Union News
Tentative agreement in principle reached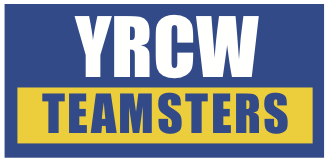 Mar. 22, 2019 | The Union and the Company have reached a tentative agreement in principle for a new collective bargaining agreement to succeed the current agreement which is expiring on March 31. TNFINC has granted a contract extension of the current agreement through May 31, 2019 in order to allow the parties to finalize some language and a few supplemental issues as well as to allow the union's ratification process to take place. As with the union's practice, details of the tentative agreement will not be released until after they have been reviewed at a two-person meeting which will be scheduled in the near future. Full statement here.
Local 355 mourns the passing of Lance Miller, UPS feeder driver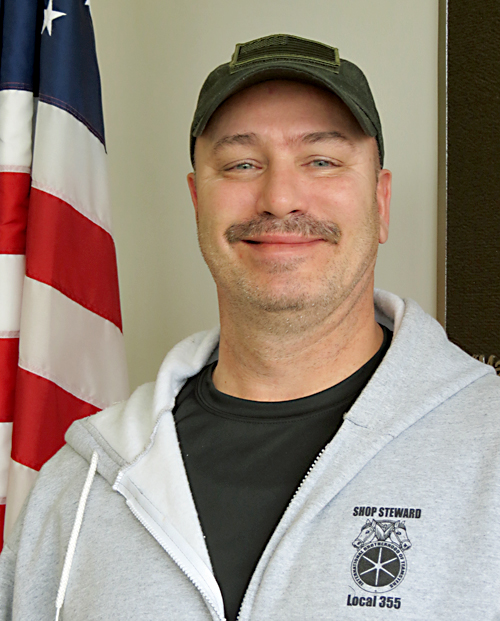 Mar. 20, 2019 | Updated March 22 Lance Miller, long-time UPS steward and a friend to many, passed away Tuesday, March 19, 2019. In their statement received today, his family informed the Local Union that there would not be a funeral. "We will gather to celebrate Lance's life on Sunday, March 24, 2019, from 1:00 - 5:00 PM at the Dewey Lowman American Legion Post 109 hall in Arbutus [Md]." Lance "will be cremated and some of his organs donated to save another Life." The family asks that you please pass along this information, adding "Thanks to UPS for all the support for their fellow UPS'ers. He lived and breathed UPS." Additional information here.
Hoffa marks 20 years as head of the Teamster Union
Mar. 19, 2019 | Today marks an important milestone in Teamster history. On this date, General President James P. Hoffa became only the second General President to log 20 years as head of the Teamsters Union. "We have accomplished a lot in the last 20 years but there is always more to do. Workers' rights and the gains we have made never stand still – we are either on the rise or someone is trying to take what we have – we only win by constantly fighting for more." Reflecting on serving the Teamster membership for 20 years, Hoffa said, "It has been my greatest honor to serve the great men and women of this union… Teamsters
Bargaining update: Slow progress on monetary issues
Mar. 18, 2019 | Bargaining resumed this week for a new NMFA applicable to YRC Freight, Holland, and New Penn. The current agreement is set to expire on March 31. Detailed economic proposals dominated the discussions but the parties ended the week without a consensus about what the long-term wage and benefit package needs to be to retain and attract drivers, dockworkers and other employees with the three companies. Co-chairman Ernie Soehl stated: "The union believes the pool of available money needs to expand if we are to conclude these talks on time. We've offered significant operational improvements to grow each company in the expanding e-commerce world and addressed inefficiencies that hinder the growth of each company. We believe those changes are being undervalued by the companies." The union is very disappointed in the companies' positions but the parties are scheduled to resume talks next week. Complete update here.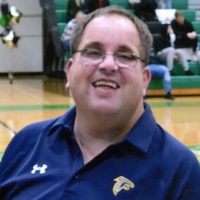 Local 355 mourns the loss of favorite son, Kenny Elgert
Mar. 12, 2019 | Local 355 officers, staff, and members are mourning the untimely passing of Kenny Elgert, beloved son of Local 355 Business Agent Chip Elgert and Barbara Elgert. In order to allow Local Union staff and members to attend his funeral services, the monthly membership meeting on Sunday, March 17, 2019, in Salisbury, Md. is canceled. Family and friends may pay their respects on Friday, March 15, 2019, from 2–6 pm, and on Saturday, March 16, 2019, from 2–6 pm at Barranco & Sons, P.A. Severna Park Funeral Home, 495 Ritchie Highway, in Severna Park, MD 21146. A Funeral Ceremony will be held on Sunday, March 17, 2019, at 10 am at Earleigh Heights Volunteer Fire Department, 161 Ritchie Highway, Severna Park, MD 21146. Interment will follow in Cedar Hill Cemetery in Baltimore, Md. In lieu of flowers, memorial contributions may be made to the Severna Park Athletic Boosters/Drama, Earleigh Heights Fire Department, or to the Anne Arundel County Special Olympics.
| | | |
| --- | --- | --- |
| | | |
| | | |
| | | |
Mar. 22, 2019 |

WAGES

| After strong campaigning by Fight for $15 and a Union, the Service Employees, and their allies, Maryland is apparently heading for an increase in the state minimum wage to $15 an hour – despite GOP Gov. Larry Hogan's veto threat. That's because both houses of the Democratic-run, and now notably more-progressive, legislature passed the $15 minimum wage hike by veto-proof margins. The March 18 Senate vote was 32-15 on party lines. The House of Delegates voted for it two weeks before, 96-44. Maryland would thus join what is now a large number of states, plus major cities like New York, Chicago, Los Angeles, the Twin Cities and San Francisco… People's World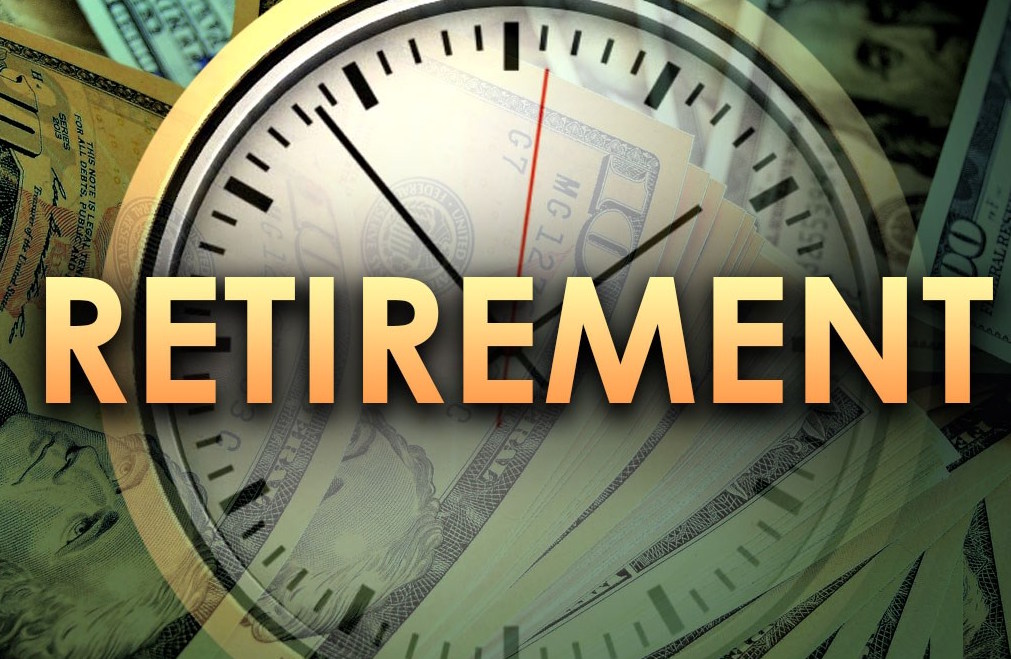 Mar. 21, 2019 |

RETIREMENT SECURITY

| Traditional pensions are disappearing in America, and the federal government just made it easier for employers to get rid of them. With no fanfare in early March, the Treasury Department issued a notice that allows employers to buy out current retirees from their pensions with a one-time lump sum payment. The decision reverses Obama-era guidance, issued in 2015, that had effectively banned the practice after officials determined that lump-sum payments often shortchanged seniors. Now, advocates for the elderly worry that millions of people receiving monthly pension checks could be at risk… CNN
Mar. 20, 2019 |

ORGANIZING

| […] The International Brotherhood of Teamsters is one of the unions pushing to organize weed workers. Its drivers already transport legal weed throughout the state; now the union is pushing out into the fields and warehouses. At 1.3 million members strong, the IBT is one of the strongest unions in the country and now they're in the thick of a campaign to organize a California cannabis industry that is moving haltingly from illegality to legality. The Teamsters have already been engaged in the cannabis culture in this state for decades...Bohemian Related: The Leslie Marshall Show focuses on Teamsters Cannabis Division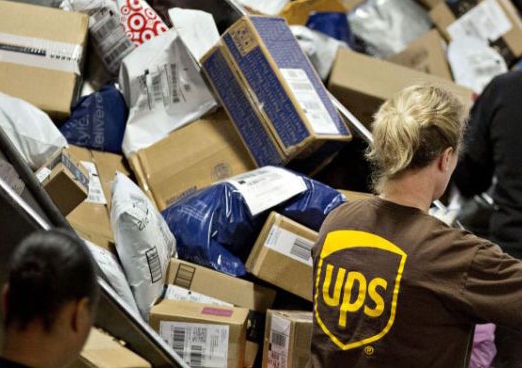 Mar. 19, 2019 |

HEALTH & SAFETY

| When Bill Davis complained about blocked exits at the United Parcel Service Inc.warehouse in Sharonville, Ohio, he says nobody at the company listened. But the Occupational Health and Safety Administration did. Davis' complaint led to a proposed fine exceeding $200,000. On Friday, March 8, Davis was fired. "I complained about these issues almost daily," said Davis, a 33-year employee who said he was terminated for "gross insubordination." The former package driver filed a complaint with Cincinnati Area OSHA offices last August over alleged ongoing safety hazards affecting walkways and exits. "The company likes to say they put safety first, but I'd like to see the company live up to their claims," Davis said. The company is contesting the citations, which were issued by OSHA on Dec. 17... Bloomberg
Mar. 19, 2019 |

POLITICAL/LEGISLATIVE

| Several major American unions have endorsed a bill introduced in the House March 12, that could protect more than 2 million people from deportation. The Dream and Promise Act (H.R. 6), sponsored by Reps. Lucille Roybal-Allard (D-Calif.), Nydia Velazquez (D-N.Y.), and Yvette Clarke (D-N.Y.) would enable two sketchily protected groups of immigrants to apply for legal residency and eventually full citizenship. The unions backing it include the Service Employees International Union and its 32BJ local, the Laborers, the United Food and Commercial Workers, and several Teamsters locals, including New York's Joint Council 16… LaborPress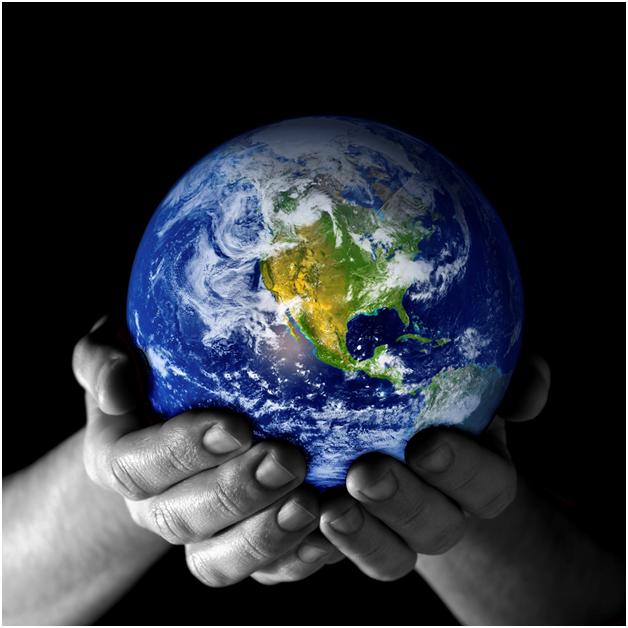 Mar. 18, 2019 |

COLLECTIVE BARGAINING

| […] What good is it to negotiate the assignment of overtime when the sky is on fire? Does a public employer really want to claim that its direct complicity in the potential collapse of civilization has no bearing on working conditions? Can government claim that abandoning its workforce to die or flee their homes doesn't affect working conditions? If employers don't accept that every choice made today affects the near future, they're denying science…. Working In These Times