Local and National Union News
Local Union leaders to meet to review tentative agreements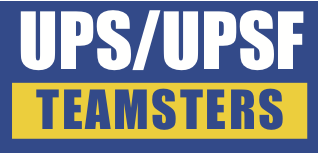 July 20, 2018 | The meeting, known as a "Two-Person" meeting because two leaders from each local union representing UPS and UPS Freight workers are invited to review the tentative agreements, will be held August 9, 2018. Meanwhile, after another round of negotiating sessions, the Teamsters UPS Supplemental Negotiating Committees have reached tentative agreements on many supplements to the National Master UPS agreement. However, there are some supplemental agreements which have not been finalized. The outstanding supplements are: Local 804, and Southwest Package and Sort Rider. After the Two-Person meetings, upon approval of the tentative agreements by the local union leaders, the tentative agreements will be sent to the membership for a ratification vote. A pdf of this update is available for download here.
Local 355 mourns the passing of two active UPS members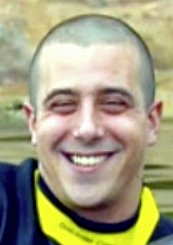 July 19, 2018 | Brother Travis Hughes passed away unexpectedly on July 10, 2018. A driver in the Owings Mills Center out of Hunt Valley, Hughes started working at UPS in 2006. He is survived by his wife Quinn Hughes and son Devin Hughes. The family will receive friends in the Lemmon Funeral Home of Dulaney Valley, 10 W. Padonia Road (at York Road) Timonium, Md., 21093 on Saturday, July 21,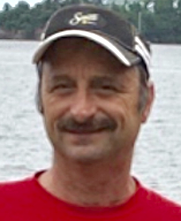 2018, 2 pm - 5pm. Additional details here. Brother John Nicoli passed away July 17, 2018. John began his career with UPS in 1984, and worked as a driver out of the Baltimore hub. He is survived by his wife Victoria, and daughters Regina, Jennifer and Julia. A son, Brian, preceded John in death. Relatives and friends will be received in the Gonce Funeral Service P.A., 4001 Richie Hwy., Baltimore, Md., 21225 on Friday, July 20, 2018, from 3 pm - 5 pm and 7 pm - 9 pm. Additional details here. On behalf of our members, Local Union 355 officers and trustees extend their sincere condolences to the Hughes and Nicoli families.
Hoffa: Teamsters support Spain's striking Amazon workers
July 18, 2018 | In a letter expressing solidarity "to striking Amazon workers at the San Fernando de Henares logistics center," General President wrote in part, "The growth of Amazon is impacting so many of the industries in which Teamsters work and is changing the way people work and life across the globe." Thousands of Amazon workers in Spain and Germany struck for during a three-day period, July 16 - 18, and workers in Poland staged a work-to-rule during Amazon's Prime Day promotion. The workers are demanding labor contracts that guarantee healthy working conditions at fulfillment centers, according to nbcnews.com
Tentative agreement reached with UPS Freight
July 13, 2018 | "The Teamsters National UPS Freight Negotiating Committee (TNUPSFNC) and UPS Freight reached a tentative agreement on a new collective bargaining agreement," Kris Taylor, IBT/UPS Freight Coordinator, announced today. No further details will be released until leaders from Teamster local unions that represent UPS Freight members meet in the next few weeks at the Two-Person meeting to review the tentative agreement and approve sending it out for a membership ratification vote. The parties agreed to an extension of the current agreement to allow for the ratification process to take place. Once the upcoming meeting takes place, the union will release more information.
| | | |
| --- | --- | --- |
| | | |
| | | |
| | | |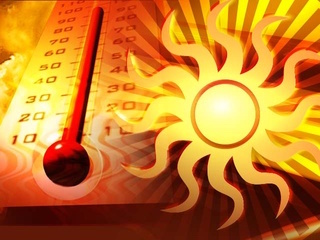 July 20, 2018 |

HEALTH & SAFETY

| As extreme temperatures exacerbated by a warming planet continue to take a deadly toll on laborers across the country, a coalition of worker advocacy groups [including the Teamsters Union] is calling on the federal Occupational Safety and Health Administration to create the country's first national standard for heat stress. The coalition filed the petition to Loren Sweatt, the acting assistant secretary of labor for occupational safety and health, on Tuesday. Without a federal heat stress standard, OSHA relies on a general requirement that employers provide workplaces free of hazards. "Employers aren't going to voluntarily implement these common-sense criteria – access to water, shade and breaks – unless required to and unless there is likely to be a real penalty," said Shanna Devine, a worker health and safety advocate for Public Citizen… Huffington Post
July 19, 2018

|

COMMENTARY

| When Scott Walker became governor two years after the U.S. economy crashed in 2008, he stripped Wisconsin public service workers of their union rights, creating a workplace both demoralized and in chaos. Starting pay scales fell, public service workforce numbers plummeted and the prison system that employed correctional officer Bradley Thiede was forced to leave 20 precent of its jobs vacant. Corrections officers had to work double-shifts and forced overtime for years. Thiede, whose pay had risen to just $61,000 over his 32-year career, found a way to exploit the disorder his abusive employer created… City Pages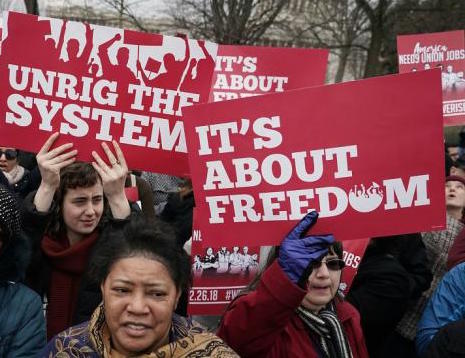 July 18, 2018 |

OPINION

| I have an embarrassing confession to make: I underestimated how much anti-worker extremist groups really hate organizations that empower working people. After all, I have a good union job. Plus, my employer respects and supports collective bargaining. Five U.S. Supreme Court justices reminded the country on June 27 that groups like the Freedom Foundation not only detest labor unions; they want them to be a thing of the past. However, working people are more determined than ever to continue to fight for our right to stand together in unions now and in the future. And we're calling on the men and women we elect to… The Hill
July 18, 2018

|

HEALTH & SAFETY

| It's no secret that the waning power of American unions has contributed to stagnant wages. But a new study suggests that this trend hasn't affected just worker income. It also may have cost thousands of lives. The new study focuses in particular on the extent to which state "right to work" laws translate into more workplace deaths. Using mathematical modeling techniques, the study found that the rate of job-related deaths among U.S. workers from 1992 through 2016 was 14.2 percent higher than it would have been if union membership had not been undercut by right to work laws… Labor advocates say the right to work movement has ignored the role played by unions in reducing occupational fatalities… Fair Warning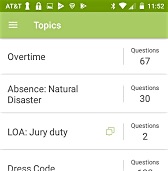 July 17, 2018 |

ORGANIZING

| […] OUR Walmart, the flagship project of Organization United for Respect, has claimed a number of victories, including substantially better corporate-wide pay and leave policies. Key to this success has been the organization's use of online platforms to foster activism, including a mobile app called WorkIt, Schlademan said. The app uses artificial intelligence to provide answers to Walmart employees about their workplace rights while serving as an organizing tool for OUR Walmart… Huffington Post
July 16, 2018 |

COMMENTARY

| Mother Jones is not just a magazine, friends. An epic figure long revered in the labor movement, Mary G. Harris Jones helped lead a people-powered uprising that established workplace rights for mine workers and shined a light on the horrors of child labor in the United States in the early 1900s. At a time when women had not yet won the right to vote, she marched her "Children's Crusade" right to the doorstep of President Theodore Roosevelt and leveraged the media to build public support for the workers. Though Mother Jones lived and fought a century ago, her mission and the stakes of that battle could not be more relevant than they are today… CBS News