Local and National News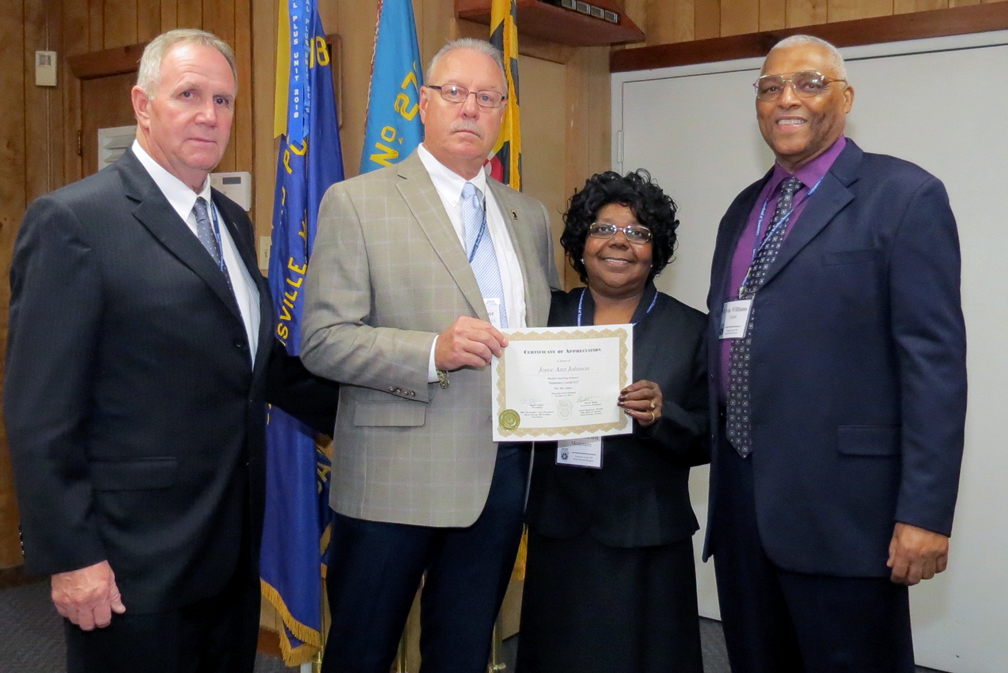 (L-R) Secretary-Treasurer Dave White, President Denis Taylor, Shop Steward Joyce Johnson, and Vice President Emeritus Erv Williams
---
Stewards honor VP Emeritus Erv Williams, Joyce Johnson at biannual banquet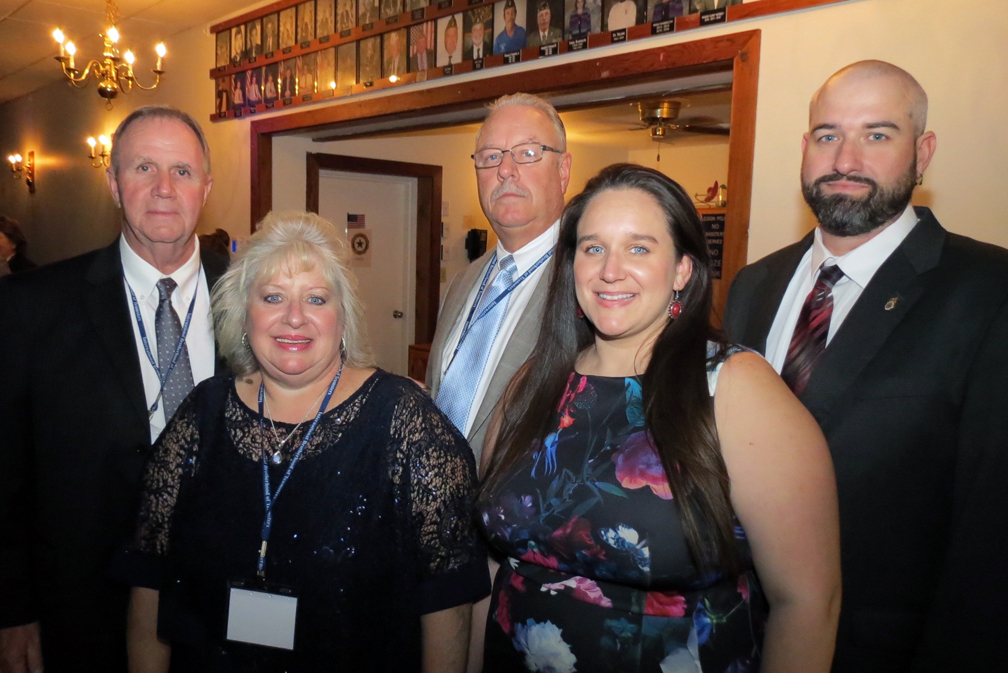 Oct. 15, 2019 | Vice President Emeritus Ervin Williams was honored at this year's steward banquet by the Local 355 Executive Board and Shop Stewards for his many years of leadership and service to Local Union members. President Denis Taylor presented him with an appreciation plaque. Williams, a 37-year Teamster, was vice president of Local 355 from 1999 until December 2015, when he retired to his home in Chesapeake, Virginia. Veteran shop steward Joyce Williams retired last week, concluding a 44-year career with Mountaire Farms. President Taylor presented Johnson with a Certificate of Appreciation for her commitment and service to members. Among the invited guests were surviving members of Jim Deene's family, wife Debbie, daughter Brandi Marie and son, Edward Wetherbee, Jr. Sponsored by Local 355 and held every other year, the Shop Steward Banquet was held Saturday, Oct. 12th at the American Legion Hall, Kent Island, Md. View photos here.
Bankruptcy court approves sale of Jack Cooper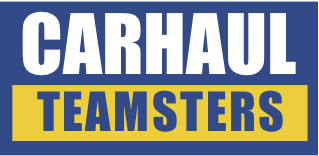 Oct. 14, 2019 | The Jack Cooper bankruptcy case passed a milestone Friday, with the bankruptcy judge approving the sale of the old Jack Cooper to the Solus-backed new corporate entity JCBuyer (however, the operating name of Jack Cooper will likely remain). While the bankruptcy court approved the sale, the sale will only become finalized at a to-be-determined date likely later this month or early November. We will keep you posted when we are aware of the date. The contract modifications in the approved Term Sheet will become effective when the sale is finalized..
Hoffa: 'Candidates must take our voices seriously'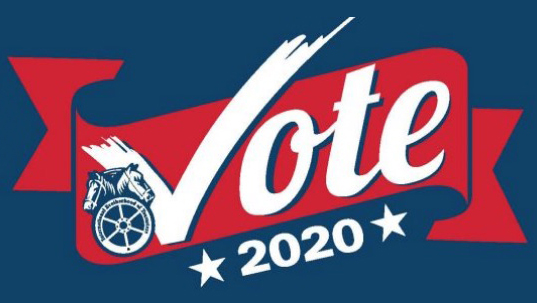 Oct. 11, 2019 | The Teamsters Vote 2020 survey conducted recently by the International revealed retirement security, collective bargaining rights, and fair trade as the most important concerns of members going into the 2020 election. The survey is just the start of Teamster efforts to make sure members are heard and respected in this election and beyond. "Candidates must take our voices seriously," said General President Hoffa today in an email to members. "We're demanding that all of the candidates listen to our members and support our priorities. We have the power to drive the conversation and ensure that issues that affect Teamsters and working people remain at the heart of the 2020 election." Watch President Hoffa here to find out how the union is holding candidates accountable on members' issues. Visit this website to learn more about the Teamsters Vote 2020 Program.
Results of Jack Cooper vote released
Oct. 10, 2019 | Over a four-day period ending on Sunday, September 8, Teamster members employed at Jack Cooper Transport voted by a 2-1 margin to approve the Last, Best and Final Offer presented by the company. To view a spreadsheet detailing the voting totals by Teamster local, click here.
Kraft-Heinz Teamsters ratify new contract
Oct. 9, 2019 | Local 355 members at Kraft-Heinz overwhelmingly approved in October a new four-year collective bargaining agreement, concluding 16 months of contentious negotiations. The agreement includes a signing bonus plus an immediate wage increase. Annual wage increases begin Jan. 1, 2020. Members will also have access to additional healthcare coverage options which may help to reduce their costs. The last contract expired in June 2018, and with extensions in place, the parties continued meeting to hammer out a mutually-acceptable successor contract. But in December 2018, members soundly rejected the employer's last, best and final offer (LBFO) and voted to authorize a strike. At issue were regressive proposals including the creation of a two-tier wage system. Working under challenging conditions, members remained on the job despite the absence of a contract. "Our shop stewards held everyone together, kept the focus on our goals and pushed back on every retrogression the employer put on the table," said Business Agent John Caparatta. "Their commitment to the process along with assistance from the International helped get us to the finish line."
Older news items are available at 355 News.
| | | |
| --- | --- | --- |
| | | |
| | | |
| | | |
Oct. 14, 2019

|

STRIKES

| Thousands of Mack Truck workers were on strike Sunday at plants in three states, the first such walkout in decades. United Automobile Workers union members walked out of plants in Baltimore; Hagerstown; Middletown, Pennsylvania, and Jacksonville, Florida, the union said. In all, the company said the strike involves about 3,500 employees "One of the biggest issues for us is the job security," Walter Smith, president of the local representing Pennsylvania workers, told WCAU-TV. "I've been here for 42 years at Mack Trucks, love working at Mack Trucks. But we need to have our job security."… Baltimore Sun
Oct. 11, 2019 |

VOTE 2020

| As the Democratic primary candidates aggressively campaign for labor support, the Teamsters on Friday rolled out the details of their newly expanded endorsement process, including recently taped interviews with Sens. Bernie Sanders and Elizabeth Warren. To be eligible for the Teamsters' official backing, candidates – including Trump – must agree to a three-point pledge assuring their support for labor-friendly trade deals, federal efforts to enhance and protect collective bargaining rights, and legislative action to protect endangered pension funding. Union members can track the process on a new website launched late Thursday. The candidates are also being asked to promise official neutrality should their staffs, as a number have already done, move to unionize. The Teamsters also announced plans to hold a candidate forum on December 7 in Iowa… CNN
Oct. 10, 2019 |

WORKERS' RIGHTS

| By unanimous vote from all three Donald Trump appointees, the National Labor Relations Board used a case involving T-Mobile to approve "company unions," one top tactic the telecom giant is using in its virulent opposition to unionization there. The Sept. 30 board decision, overruling its own administrative law judge, drew fire from the Communications Workers, who have been campaigning for at least six years to organize T-Mobile's exploited workers at its 17 U.S. call centers. "We are dismayed that President Trump's appointees to the NLRB overruled" Judge Sharon Steckler's "determination T-Mobile created an illegal company-controlled workplace organization called T-Voice," CWA said… People's World
Oct. 9, 2019 |

ECONOMY

| The United States has never been richer. In 2018, American households boasted a collective net worth of over $98 trillion. If that wealth were divided evenly across the U.S. population, every human being in our country would have roughly $298,000 to their name — and every family of four would be millionaires. Few Americans feel entitled to full communism. But many do have trouble reconciling their nation's unprecedented wealth with the increasing insecurity of middle-class life. In the 1960s, economists worried that 21st-century Americans would struggle to find purpose once economic progress turned full-time employment into an archaic chore practiced solely by the eccentric, like churning butter or collecting CDs. And yet, in 2019, middle-class Americans are working harder than ever. We were promised flying cars. Instead, we got 60-hour workweeks… Intelligencer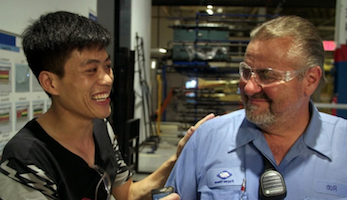 Oct. 8, 2019 |

JOBS

| […] one could hardly conceive a more relevant experiment for the modern age: a fresh upset in America's hard-won Industrial Revolution, as thousands of people in the heart of MAGA country try to wrap their heads around having their checks signed by a Chinese employer. Yes, Fuyao offered employment to a devastated community, but it did so at far lower wages than many had earned during the town's GM heyday, and under conditions that the union never would have accepted in earlier times. The U-word, once such an important pillar of American industry, threatens to undermine Fuyao's entire plan… Variety
Oct. 7, 2019 |

STRIKES

| Talks between the United Auto Workers union and General Motors "have taken a turn for the worse," according to the union's chief negotiator, suggesting that no immediate end is in sight for the auto industry's longest strike in decades. The setback in talks followed several days of reported progress between the two sides. They hope to reach a new four-year deal. Terry Dittes, the vice president of the United Auto Workers union negotiating team, sent a letter to members midday Sunday saying that the union found the company's latest contract proposal to be totally unacceptable to the union. "They reverted back to their last rejected proposal and made little change," said Dittes' letter. He said the union negotiators "could not be more disappointed" in GM's position… CNN